VOLUMES is a special Timed Online sale from 19-26 May, focusing on art books and books by and about artists covering everything from rare and collectible ephemera to reference works and artist's monographs
Aspire Art's Cataloguers and Researchers have picked their favourite books. 
Penny Siopis: Time and Again (Lot 82) was published to coincide with the artist's retrospective exhibitions at Iziko South African National Art Gallery and Wits Art Museum in 2014. Interviews with Gerrit Olivier, esteemed writer and professor at the University of Witwatersrand, Johannesburg, provide personal and political memories as well as the artist's own perspectives on her paintings, installations and films. Whereas commentaries by Achille Mbembe, TJ Demos, Jennifer Law, Allesandra De Angelis, Njabulo Ndebele, Sarah Nuttall, Griselda Pollock and Colin Richards trace the evolution of her themes, techniques and artistic processes.
Perhaps what struck me most about this book is the inclusion of the essay Penny Siopis: Desire and Disaster in Painting written by Siopis' late husband, artist and academic Colin Richards. Richards, who passed away in 2012, often wrote on his wife's practice and this essay was originally included in the exhibition catalogue for Wild is the Wind at Gutstein Gallery, Savannah, USA, in 2010. Richards' writing highlights the importance of his voice in relation to Siopis' art making, a point made all the more pertinent after reading Archille Mbembe's Becoming Alive Again, 2014 – the first commentary in the publication. Mbembe skilfully addresses Siopis' grief and how it affected her relationship to making, taking the reader through her process of grief in 3 parts; from The Studio to Form and Formlessness to Becoming Alive Again and in so doing shows that in Siopis' creative process "time becomes alive again."[1]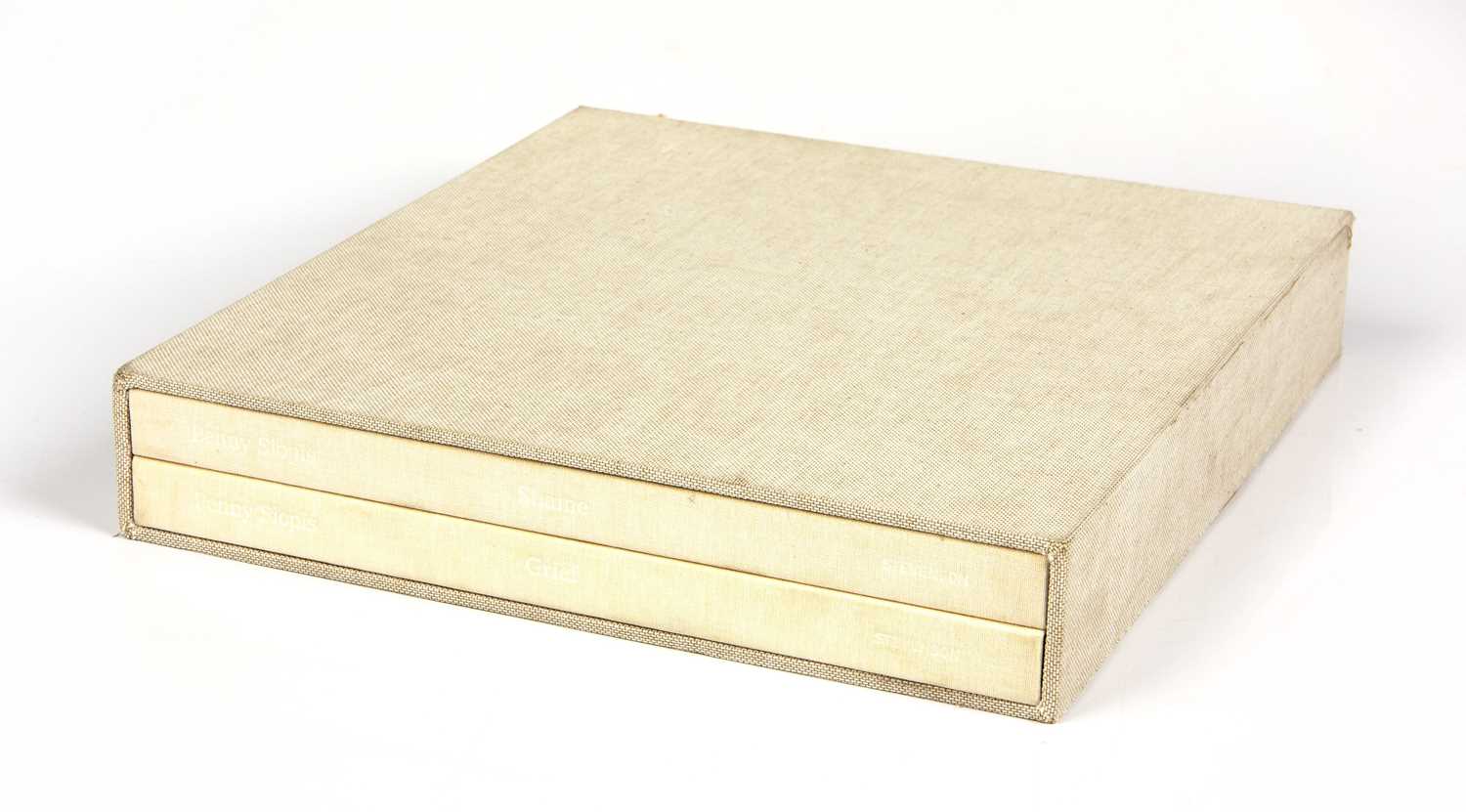 The thought of loss and returning to that loss is echoed in Grief (Lot 81), which brings together a series of small works on paper produced over a period of two years following the loss of Richards. What is interesting about the quotes used in this book as well as the work shown is that Siopis approaches difficult personal experiences within socio-political concepts. Dedicated 'To Colin' this monograph is accompanied by another titled Shame. The first monograph to bring together Siopis' Shame series produced between 2002 and 2005.
We see how the works of Siopis unfold into an ensemble of history, politics, process and memory through the lens of time, grief and shame. As I look back at the last two years of my personal experience with personal and collective grief, I am comforted by the way in which the artist has approached these concepts and I am reminded that one must always turn back to art in difficult moments – time and again.
[1] Olivier, G. (ed). (2014). Penny Siopis: Time and Again. Johannesburg: Wits University Press, p.40.