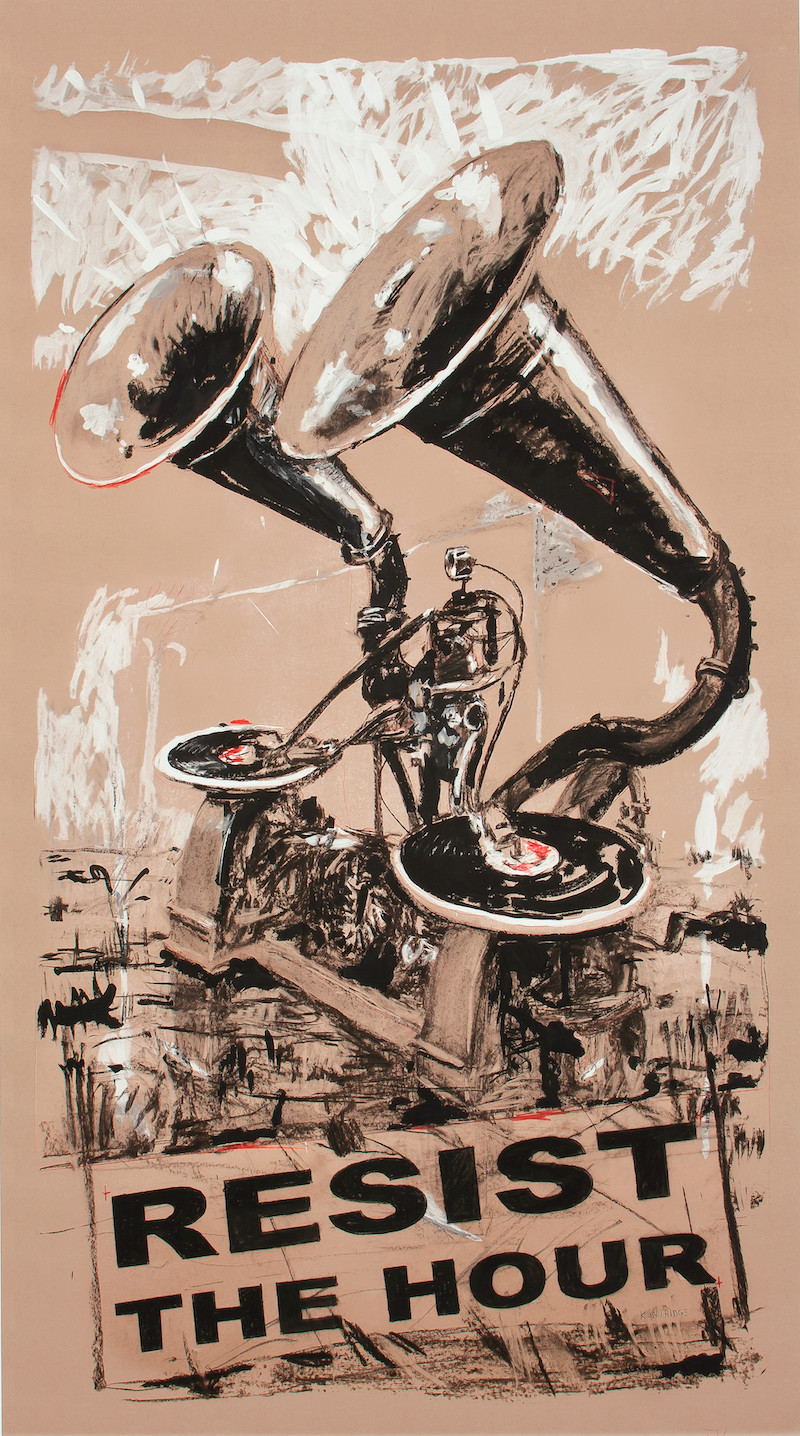 Lot 44 | William Kentridge | Resist the Hour | Estimate: ZAR 120 000 - 150 000
Aspire Art is thrilled to present CONTEMPORARY ART, a dedicated Timed-Online auction featuring an exciting collection of specially selected artworks by prominent emerging artists as well as leading Southern African and international names.
Running from 6-18 April 2023, this cross-category sale offers collectors various options ranging from paintings and drawings to prints, photography and sculptures for easy collecting. Explore a wide variety of mediums, themes and unique perspectives.
LEFT | Lot 7 | Georgina Gratrix | Party Girls (Samantha and Lindsay) | Estimate: ZAR 18 000 - 24 000
CENTRE | Lot 74 | Zander Blom | Untitled (1.87) | Estimate: ZAR 30 000 - 40 000
RIGHT | Lot 24 | Mongezi Ncaphayi | Untitled (II) | Estimate: ZAR 30 000 - 40 000
Featured artists include local favourites:  William Kentridge, Diane Victor, Zander Blom, Wim Botha, Georgina Gratrix, Conrad Botes, Jake Aikman, Cameron Platter, Simphiwe Ndzube, Ndikhumbule Ngqinambi, Claudette Schreuders, Brett Murray, Mongezi Ncaphayi, Sam Nhlengethwa, Sepideh Mehraban, Matthew Hindley, Michael MacGarry, Colbert Mashile, Roger Ballen, Bambo Sibiya, Andrew Kayser, Avant Car Guard, Grace Cross, Jessica Webster and Michael Meyersfeld, amongst many others.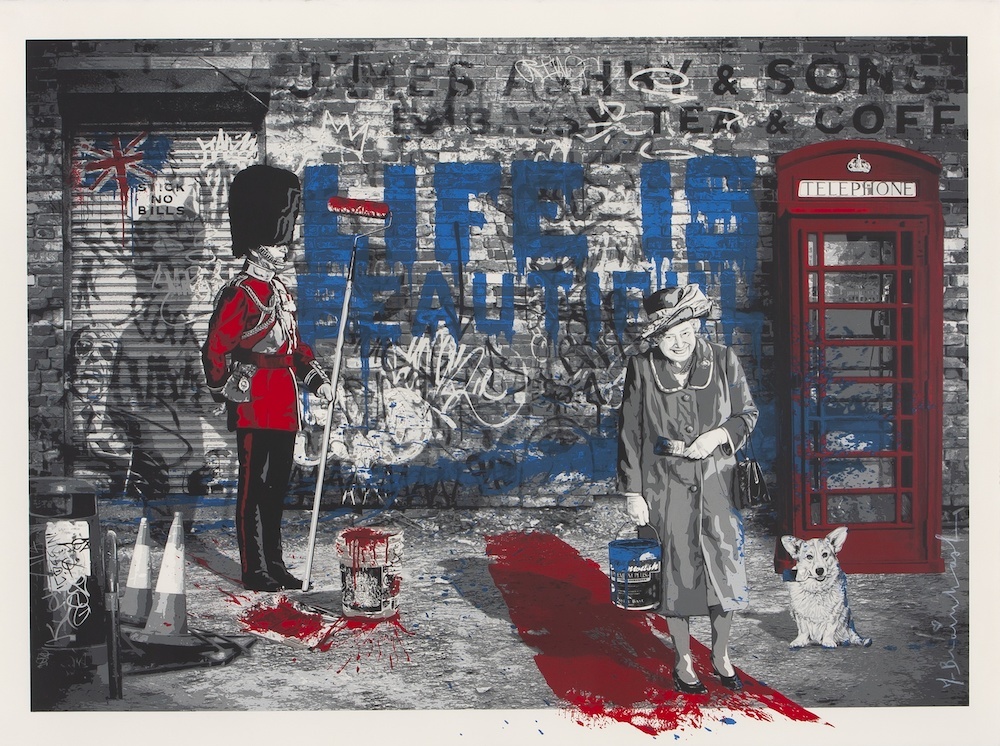 LEFT | Lot 100 | Mr Brainwash | Jubilation | Estimate: ZAR 60 000 - 90 000
The auction brings together a special selection of international works by artists like the popular Street Pop artist Mr Brainwash, the conceptual Fluxus artist Geoffrey Hendricks as well as captivating contemporary talent from the African continent with artists Timi Kakandar from Nigeria, Lizette Chirrime from Mozambique, the Cameroonian painter Joël Mpah Dooh, Theophilus Tetteh from Ghana and the Nigerian expressive artist Vincent Osemwegie, amongst others.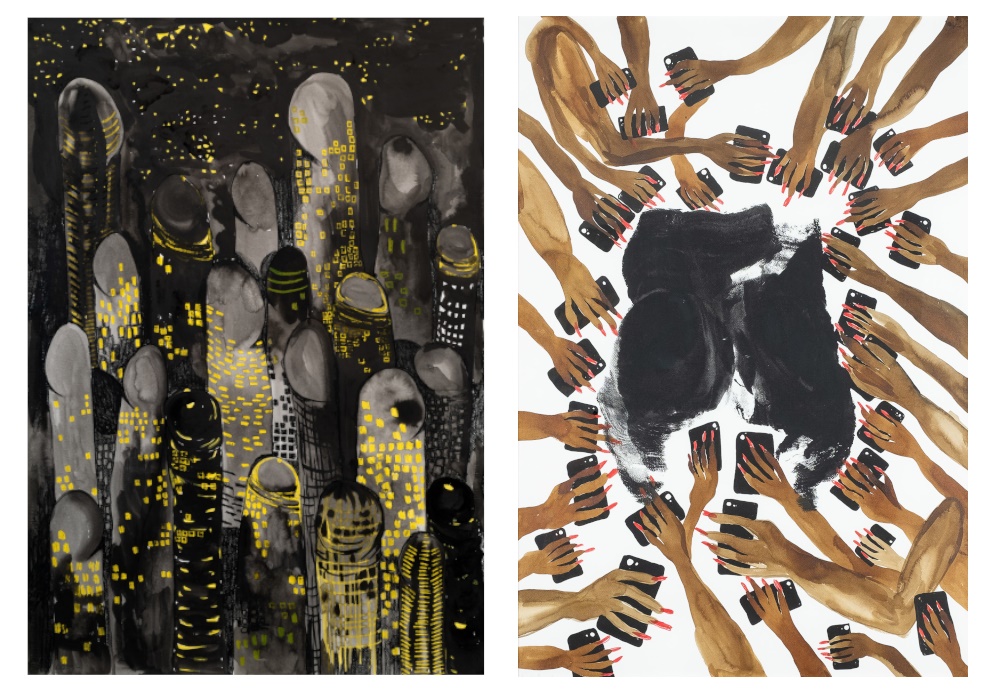 LEFT | Lot 34 | Lady Skollie | Seeing Shortcuts in the Phallic Landscape | Estimate: ZAR 30 000 - 40 000
RIGHT | Lot 33 |Lady Skollie | Hottentot Skollie | Estimate: ZAR: 40 000 - 60 000
Firm favourites are two captivating works by the dazzling Lady Skollie, the winner of the Standard Bank Young Artist Award for Visual Arts in 2022. Created in 2016, both works are poignant examples of art that considers the politics around gender and power structures in direct and thought-provoking ways. Hottentot Skollie references the history and social display of Saartjie Baartman and the effect of that history on the present day. The work was first exhibited in 2017 at the Investec Cape Town Art Fair. Seeing Shortcuts in the Phallic Landscape, a play between gender and the cityscape, was showcased in Lust Politics at Tyburn Gallery in London. The exhibition spoke to gender roles, objectification, taboos, power structures, greed and lust.
With 120 lots, this auction offers a collection of works that reflects on 'the now' from numerous perspectives and visual voices.
---
Auction
CONTEMPORARY ART |Timed-Online Auction
6-18 April 2023