In history, certain friendships stand out as extraordinary examples of camaraderie that transcend continental borders, cultures, and professions. One such remarkable bond was formed between the eminent South African photographer Alf Kumalo and the legendary boxing champion, Muhammad Ali.
Included in the Photographs + Editions Timed Online Auction, are two memorable photographs taken by Alf Kumalo during the 1970s that not only stand as a visual document – but speak a thousand words – of their comradeship.
In 1963, while covering stories for Drum Magazine in London, the dandy Kumalo first met the young and brash boxing African American fighter Muhammad Ali (then called Cassius Clay) at a match with  British boxer, Henry Cooper. Kumalo introduced himself to the boxer, and that marked the beginning of a lifetime alliance with Ali.
Not only did Kumalo shoot the Clay-Cooper fight that day but he would later often travel to the United States to spend time documenting Ali's life and sports career. One of the most iconic photographs of Ali from this time was taken in 1971 at The Fight – the heavyweight championship boxing match between Ali and Joe Frazier at Madison Square Garden in New York. The Fight is widely regarded as the biggest boxing match in history and the single most anticipated and publicized sporting event ever.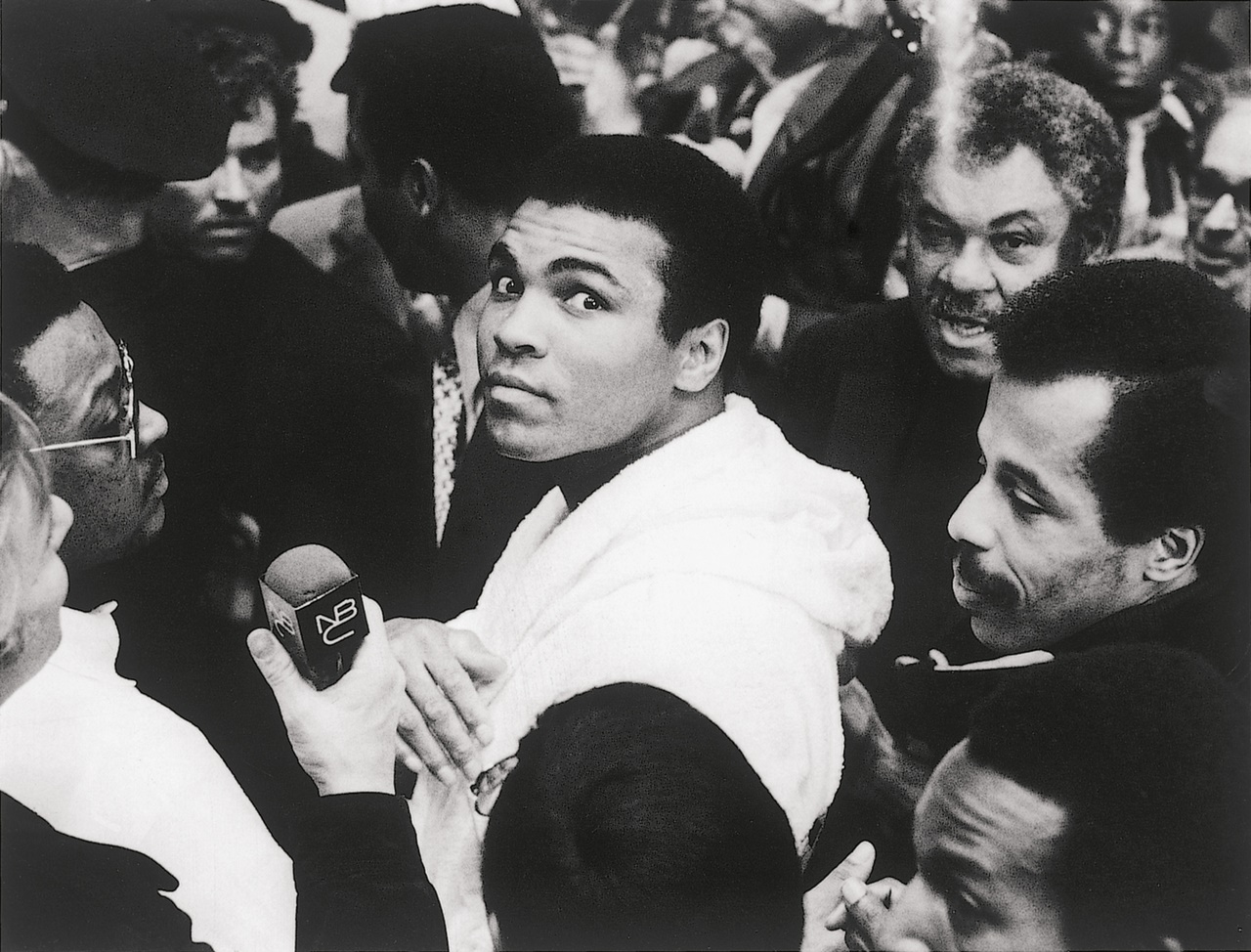 Lot 26 | Muhammad Ali, before the match against Joe Frazier in New York,1971. | Estimate: ZAR 40 000 - 60 000
In this photograph, Kumalo captured a coolheaded Ali between scores of people and the press as he calmy looked backwards – straight at the camera lens. It is documented that Kumalo and Ali used to call each other "my African brother".  During this event, Kumalo called it out to Ali, and as Ali turned around, Kumalo took the picture.  
Another notable 'caught in the moment' photograph was taken in 1977 shortly before the 15-round boxing match with Ernie Shavers. Here, pictured in the locker room, Kumalo, paging through Ali's biography, sits with the boxing champion as he mentally prepares for the match.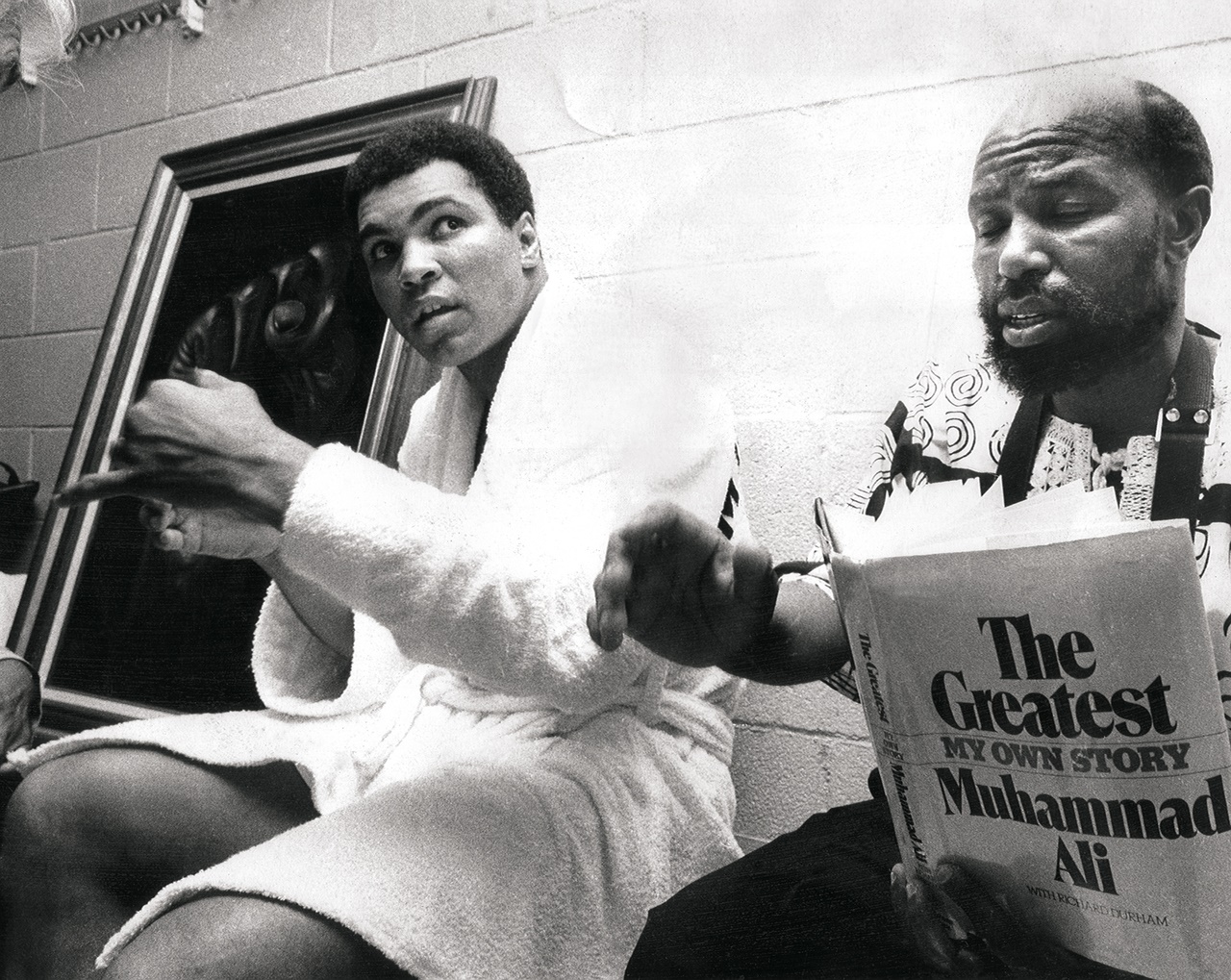 Lot 25 | Alf Kumalo sits with Muhammad Ali shortly before the fight with Ernie Shavers in Madison Square Gardens, New York in 1977. | Estimate: ZAR 40 000 - 60 000
Despite coming from vastly different backgrounds, Kumalo and Ali found common ground in their shared commitment to social justice and their passion for using their respective platforms to make a positive impact. Both men were witnesses to significant historical events in their countries.
Alf Kumalo captured powerful images during the struggle era, documenting the hardships, triumphs, and everyday lives of black South Africans, providing a poignant and essential visual narrative of the country's tumultuous history.
Muhammad Ali, on the other hand, was a global icon of the sports world, captivating audiences with his boxing skills inside the ring and his outspoken personality outside of it. Throughout his career, Ali fought not only for boxing titles but also for equality, justice and civil rights, leaving a lasting legacy, not just in sports, but also as a symbol of resistance and determination.
Alf Kumalo and Muhammad Ali's friendship now stands as a tale of solidarity and collaboration between two individuals from different corners of the world, uniting through a shared vision for justice and humanity.
Written by Marelize van Zyl
---
Auction
Photographs + Editions |Timed-Online Auction
 20 July to 1 August 2023
Discover more from Photographs + Editions
SALE ENQUIRIES
Cape Town: +27 21 422 5100 | ct@aspireart.net