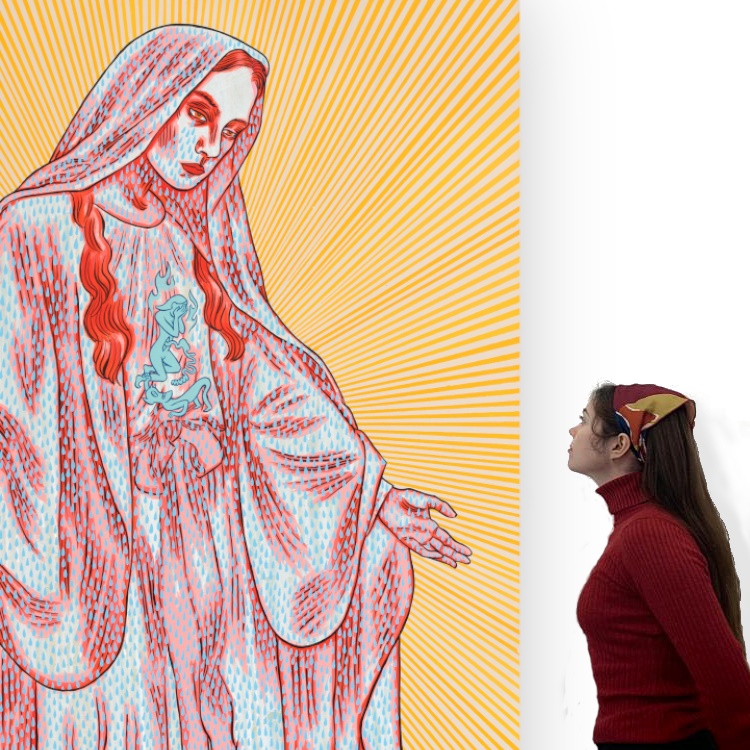 Aspire Art Cataloguer & Researcher Micaela Wentzel emphasizes large artworks that make a statement, elevate space and capture attention. 
When it comes to creating art, size matters. Artists are often encouraged to make their artworks larger, but this can be challenging due to limitations in materials, time, and space. However, Conrad Botes' impressive 250 x 140 cm diptych, Terrorist and Anarchist demonstrates how an artist can harness scale to create powerful and impactful artworks.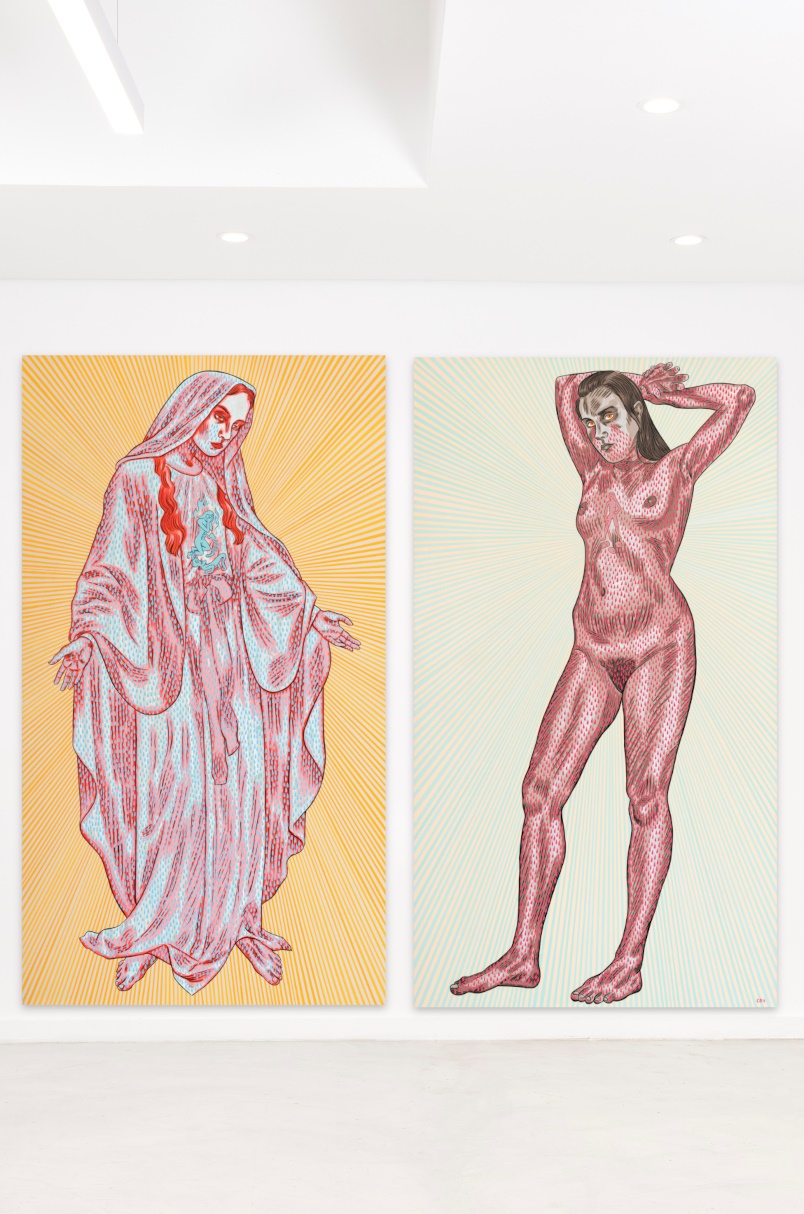 Lot 91 | Conrad Botes | Terrorist and Anarchist | Estimate: ZAR 150 000 – R250 000
From September to October 2011, Stevenson Gallery in Cape Town hosted an exhibition titled Temptation to Exist which featured religious iconography. Botes' monumental diptych was a highlight of the show. The piece showcases how Botes leverages scale to emphasise his concepts.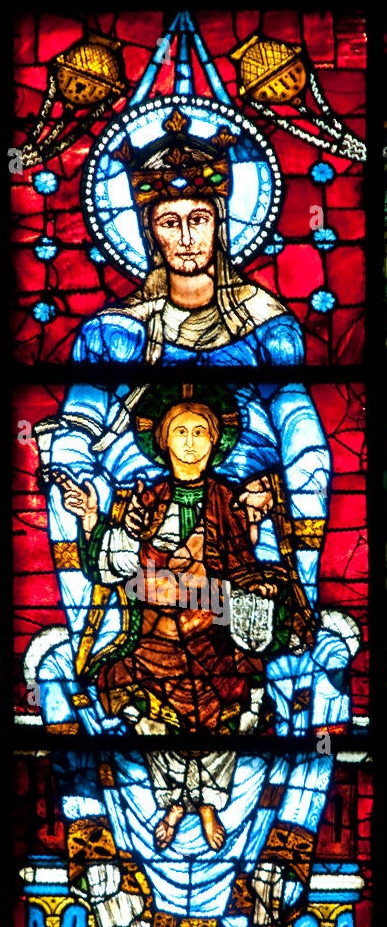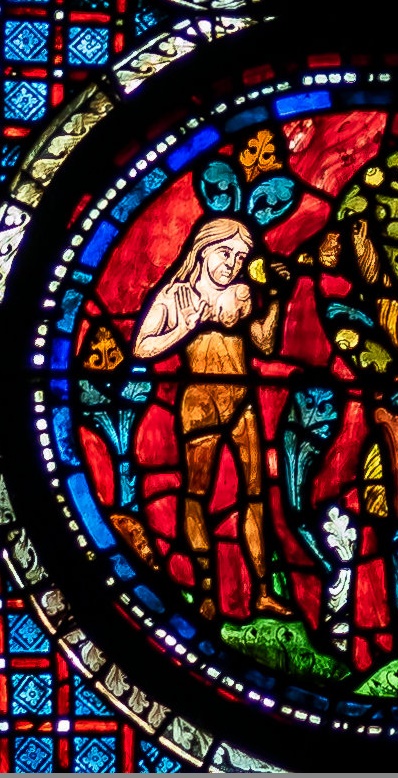 Mother Mary and Eve depicted in the stained glass windows of Chartres Cathedral, Chartres, France.
Religious iconography often employs scale to show the importance of religious figures and concepts. The Chartres Cathedral in Chartres, France is an exceptional example. Including stained glass windows, which are over 17 meters tall and depicting scenes from the Bible and the lives of saints, the iconic cathedral display uses scale to convey a sense of awe and reverence.
Botes regularly uses the kind of religious iconography and scale, seen in Chartes Cathedral to evoke a sense of grandiosity and spiritual contemplation. In the exhibition Temptation to Exist he incorporated iconography by using colourful glass as a medium and involved motifs including halos which can be seen surrounding the heads of the figures in Terrorist and Anarchist. The diptych, featuring the Mother Mary is a stunning display of how an artist can harness the power of scale to create a thought-provoking and impactful artwork.
---
Auction
CONTEMPORARY ART |Timed-Online Auction
6-18 April 2023
Discover more from CONTEMPORARY ART