Don't miss an exciting opportunity to buy unique hand-embroidered artwork from the Keiskamma Art Project.  The sales of which will go towards a landmark retrospective exhibition to be shown at Constitution Hill ("The Hill") in 2022, a living museum in Johannesburg, South Africa, that tells the story of our journey to democracy.  As part of commemorating 25 years since the country's new constitution was signed into law in December 1996, the exhibition will be showcasing the iconic artworks produced by the Keiskamma Art Project over two decades.
Given the humble circumstances in which these rural women artists produce their beautiful and symbolically charged tapestries, these – often monumental – collaborative artworks explore stories of personal and communal adversity, humanity and hope. It is not surprising that the Keiskamma artists' work has earned a place in the global story of art.
Help to make South African art history and buy artworks that celebrate our constitutional ideals of EQUALITY, FREEDOM and HUMAN DIGNITY. Each hand-embroidered artwork is unique and forms part of a 50 x 50 cm limited edition series. Individually, the tapestries represent an intimate expression of personal hopes and dreams, manifested stitch by stitch.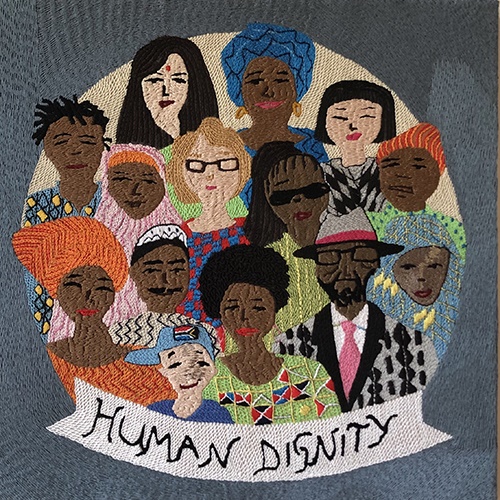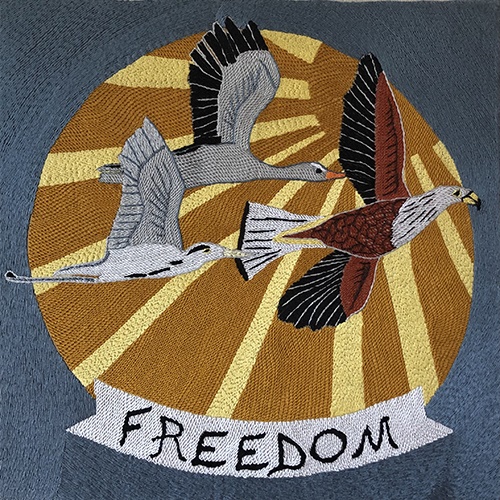 For individual art buyers: https://keiskammaartproject.org/buy/
R50,000 for a set of three (limited edition of 15)
R20,000 for one (limited edition of 5)
For donations/sponsors: https://keiskammaartproject.org/corporate/
R90,000 for a set of three (limited edition of 15)
R40,000 for one (limited edition of 5)
Contact: Cathy Stanley | cathy@keiskamma.org  |  Whatsapp only: +27 79 425 3226
* Sponsors will also receive A name credit at the exhibition, name credit in the printed catalogue, free printed softcover catalogue, sponsor's name/logo appliqued on the tapestry, tax certificate (section 18A). 
*Keiskamma Art Project is level B-BBEE rated in South Africa.