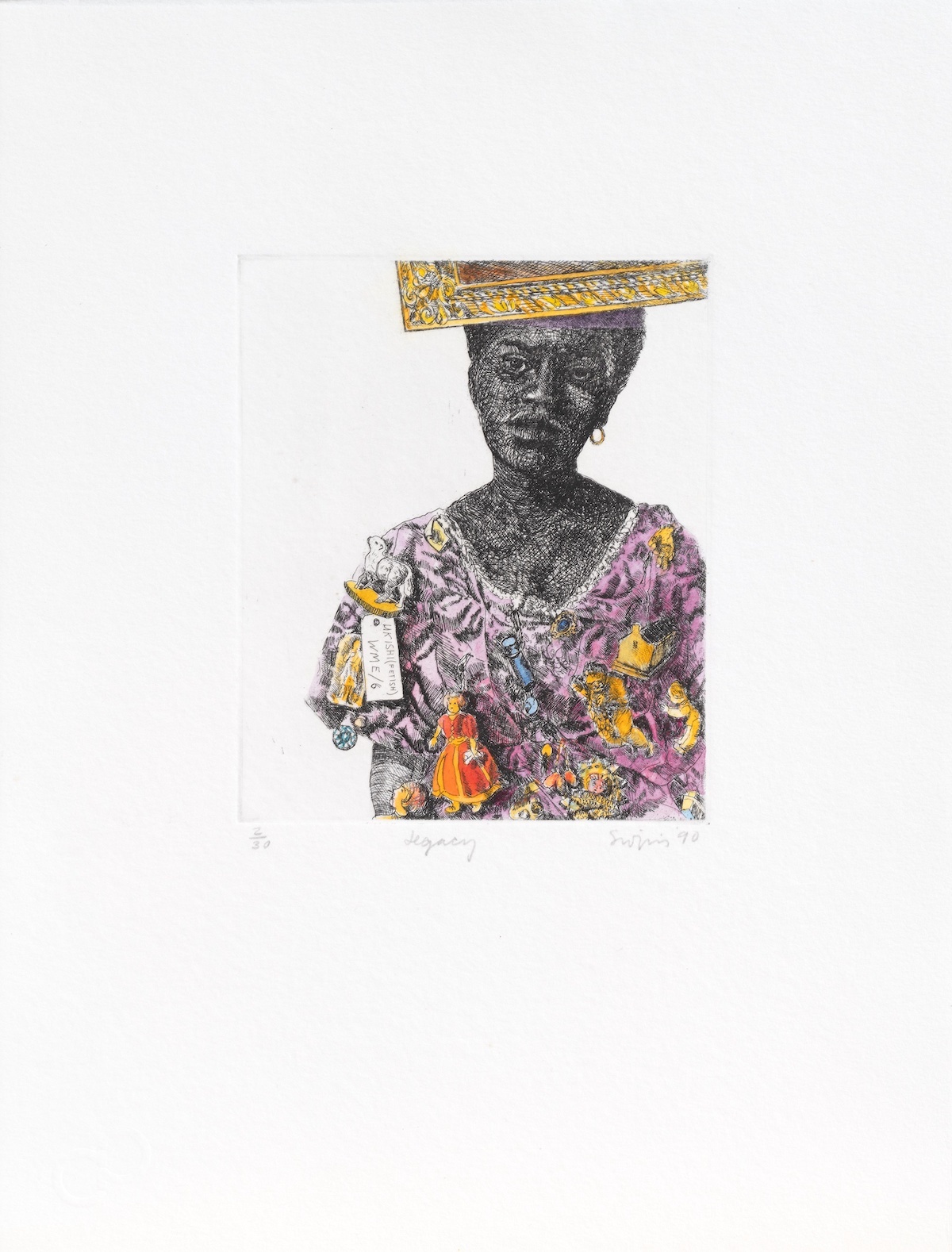 Lot 4 | Legacy | Estimate: ZAR 10 000 - 15 000
---
Primarily regarded as a painter, during the 1990s Penny Siopis extended her range of media to include monumental installations, printmaking and video. She has used the etching technique to create beautiful and versatile works. From 16 February to 1 March Aspire's Online sale EDITIONS features a gorgeous selection of her works.
---
FIRST, A LITTLE ABOUT ETCHING
Etching is one of the oldest forms of printmaking and is said to have originated in the fourteenth century, initially as a method of decorating armour. While a complex process, etching is essentially the exercise of engraving or 'etching' lines into a metal plate which has been covered in an acid-resistant material called a 'ground'. The design is scratched or pressed into the ground exposing the metal of the plate in these areas. The plate is then submerged in an acid solution until the acid has eaten away a desired amount of the plate, leaving the ground areas untouched.
The basic principles of etching are simple but today, there are many possible variations that have very different results on the final product. You will see numerous types and adaptions of etchings in printmaking that all have very distinct outcomes. Processes such as hardground or softground etchings, spitbite, sugarlift and aquatints are some of the more popular and well-known techniques.
Etching remains a firm favourite method of printmaking for many artists because of the incredible detail and fine linework you can achieve in the process. Etchings also have amazing variation through the different techniques and when coupled, the outcomes can be incredibly versatile, all adding to its allure as a medium.
---
PENNY SIOPIS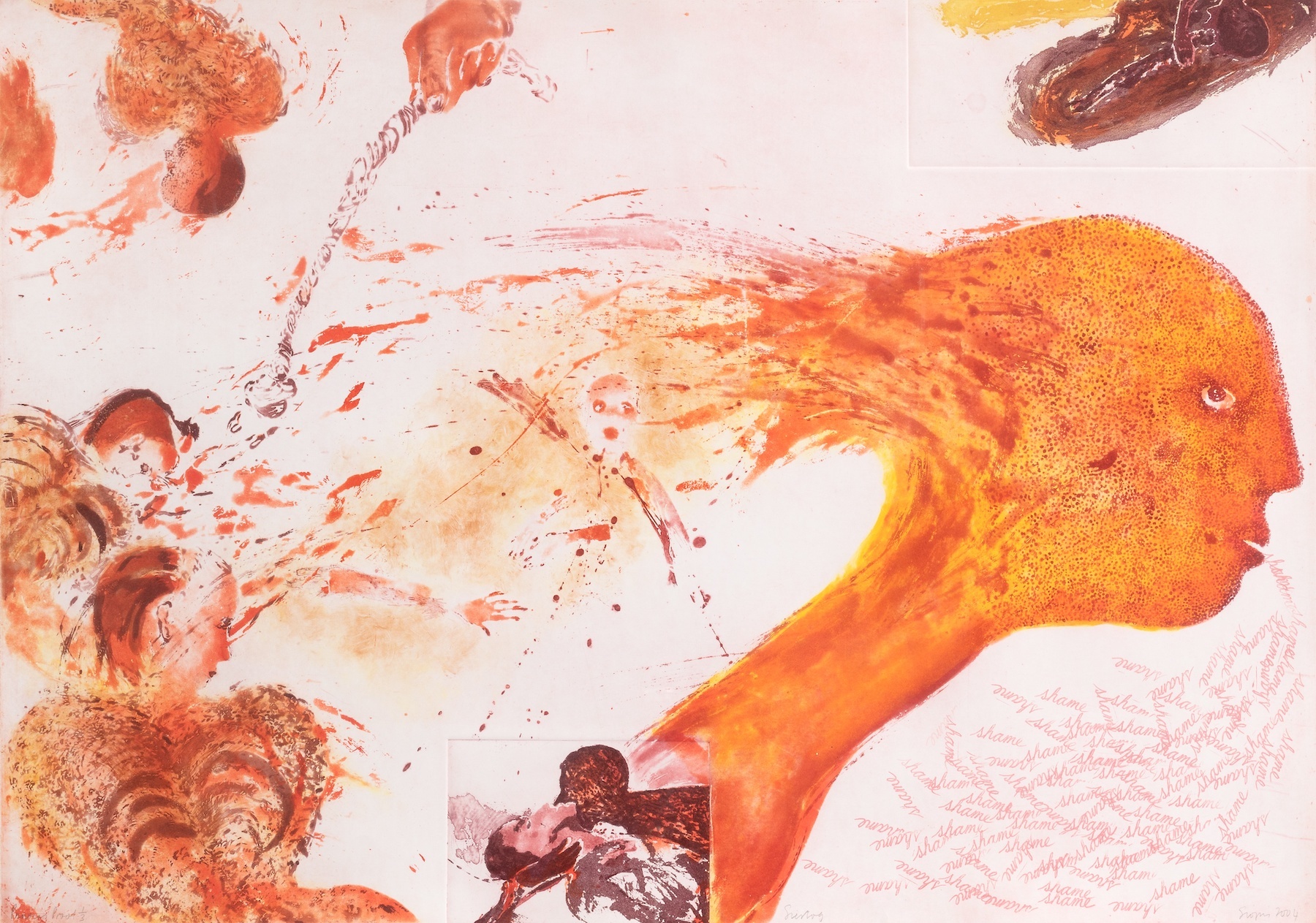 Lot 5 | Siestog | Estimate: 20 000 - 30 000
Etching is nothing new to South African artist Penny Siopis – of the five works by Siopis in the EDITIONS auction, four of them were produced using the etching printmaking technique.
Primarily regarded as a painter, during the 1990s Siopis extended her range of media to include monumental installations, printmaking and video.
Siestog (2004) utilises a number of etching techniques to achieve a unique, fluid and almost painterly result. In this work, Siopis has used aquatint, spitbite, and sugarlift in her process. Instead of fine linework, however, the artist has created an image reminiscent of her paintings for which she is best known.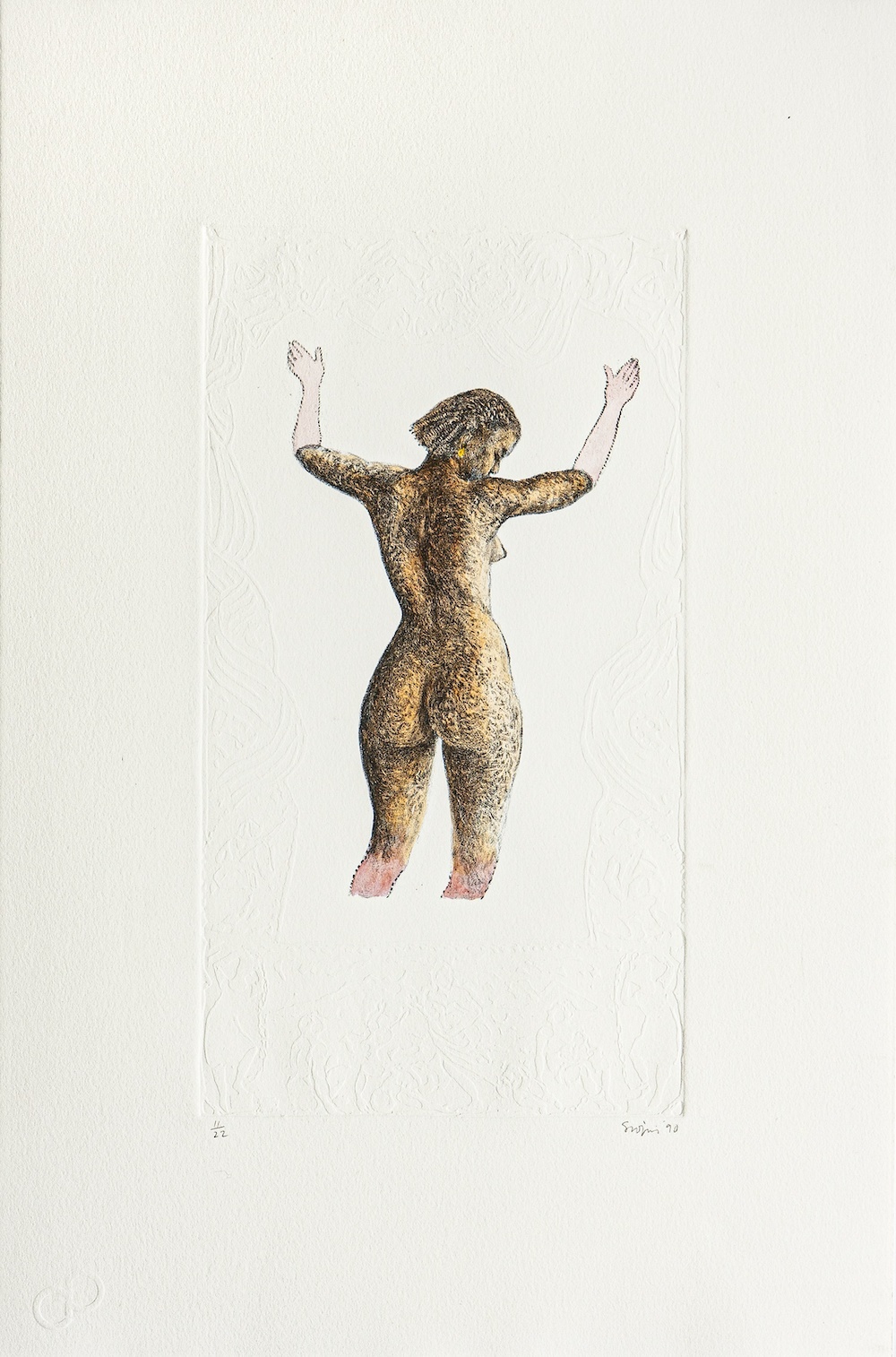 Lot 3 | Skin Deep | Estimate: ZAR 15 000 - 20 000
Legacy (1990) and Skin Deep (1990) follow a more recognisable method where you can see detail and the fine linework for which etchings are best known. In both of these works Siopis has combined standard etching techniques with additional printmaking processes such as embossing the background of Skin Deep or in both examples, using watercolour to hand-paint areas of colour.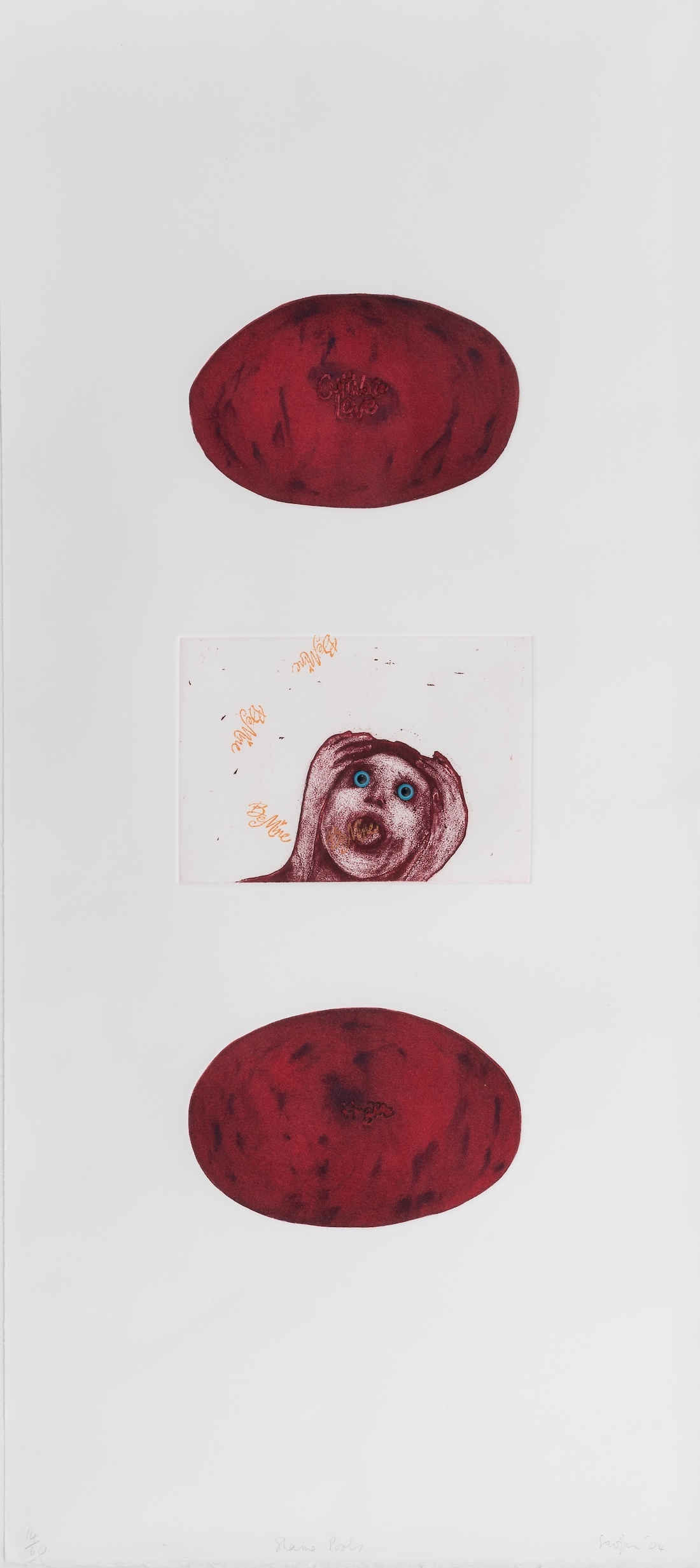 Lot 1 | Shame Pools | Estimate: ZAR 6 000 - 8 000
In Shame Pools (2004) Siopis has utilised numerous techniques, not only affiliated with printmaking, to create this unique and fascinating image. This rare and significant work was produced using a three-plate colour etching process which the artist combined with collaging plastic found objects and hand stamping in areas. This is an excellent example of how artists use etching and, with incorporating additional techniques, make images that are truly unique and distinctive.
---
Auction
EDITIONS |Timed-Online Auction
16 February - 1 March 2023
---