Aspire Art is excited to present SUBJECT, a captivating exhibition that broadly explores the subject in art, as it refers to the main idea, theme and inherent meaning of an artwork.
 
Art, at its core, is a form of expressive communication. Throughout history, artists functioned as cultural commentators, to convey and deconstruct cultural and political discourses, to explore personal emotions, spiritual or philosophical narratives, notions of beauty and to delve into the nature of mere perception.
 
The essence of any artwork is therefore located in its particular subject – its meaning shaped by the creative and conceptual intentions of the artist.
 
Looking at a selection of 20th Century and Contemporary South African and African works of art, the exhibition reveals some of the most prevalent topics artists on the continent have engaged with (be that personal or socio-political) and depicted through portraiture, landscape, still-life, abstraction as well as genre and new media works.
 
Featured in the exhibition are works by important modern artists George Pemba, Sydney Kumalo, Edoardo Villa, Neville Lewis, Louis Maquebela, Cecil Skotnes and Erik Laubscher alongside contemporary artists Penny Siopis, Robert Hodgins Diane Victor, Sam Nhlengethwa, Fanlo Mkhize, Adolf Tega, Moffat Takadiwa, Turiya Magadlela, Zanele Muholi and Georgina Gratrix amongst others. Highlights include: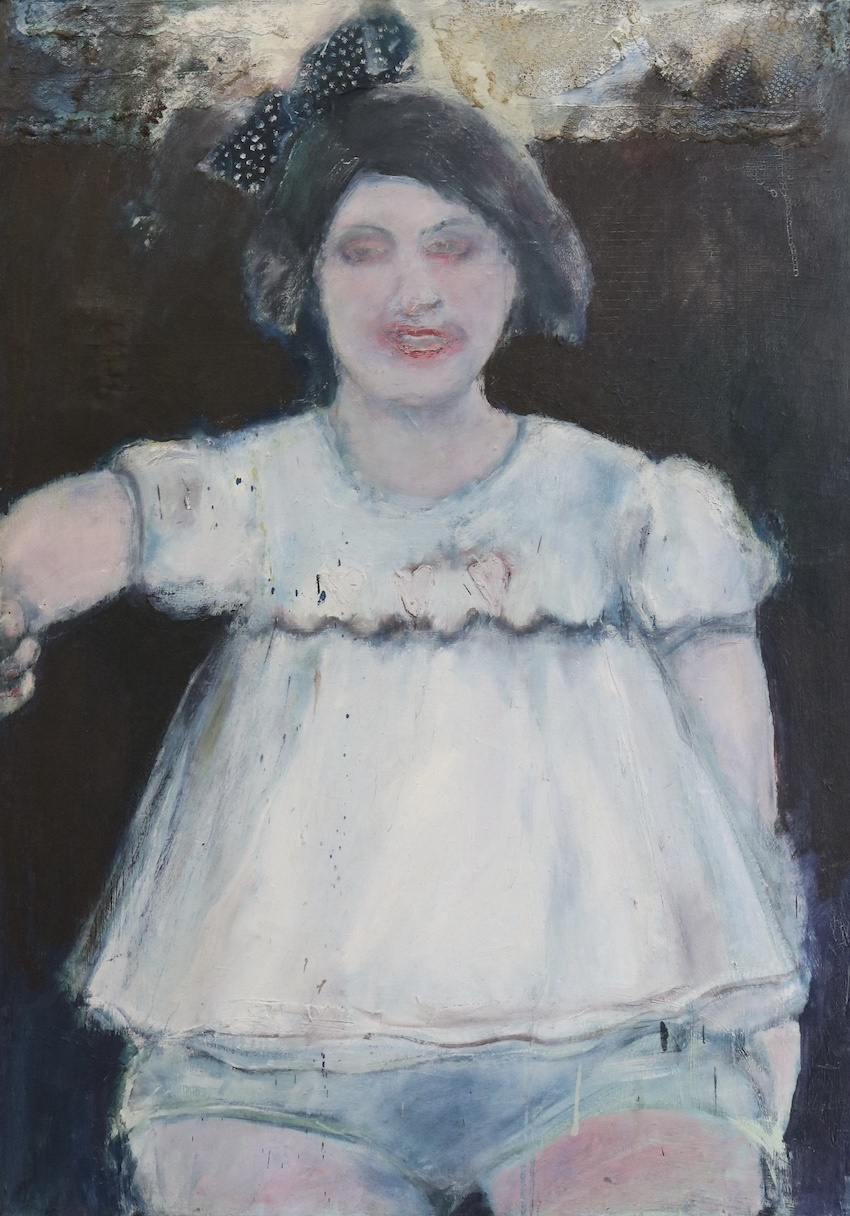 Marlene Dumas's Kindvrou is an early evocative oil painting of a young girl on the verge of womanhood. Considered one of the most influential painters working today, the painting is a rare example of an early work painted before the artist left for Amsterdam in the late 1970s.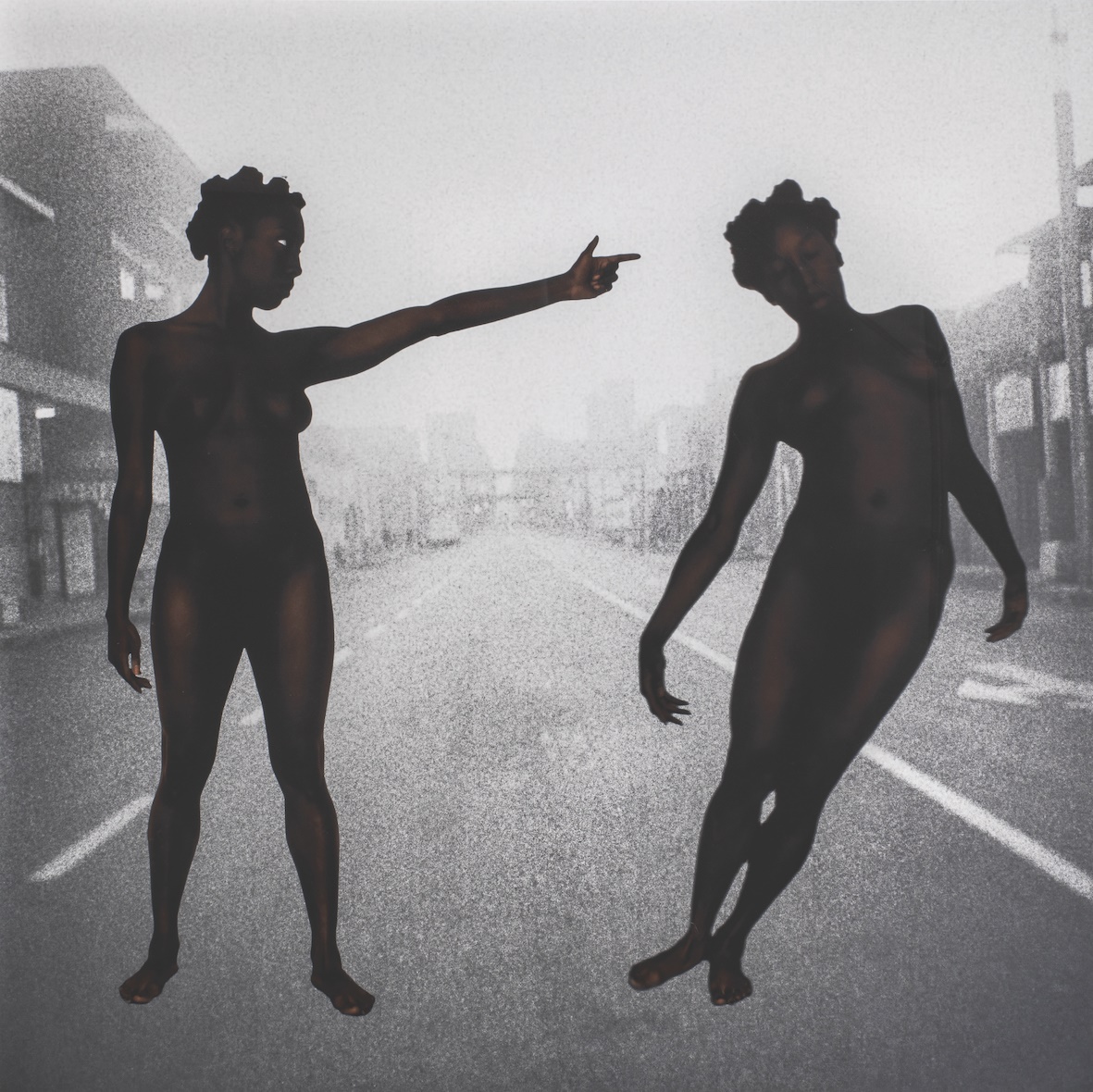 Ayana V. Jackson's Destruction is a monumental photograph from the artist's Poverty Porn (Povporn) series. Born in the US and based between Johannesburg, New York and Paris, Jackson's work examines the complexities of representation.

 
Robert Hodgins' magnificent painting, A Green Girl references Ophelia the young noblewoman from Shakespeare's literature drama Hamlet.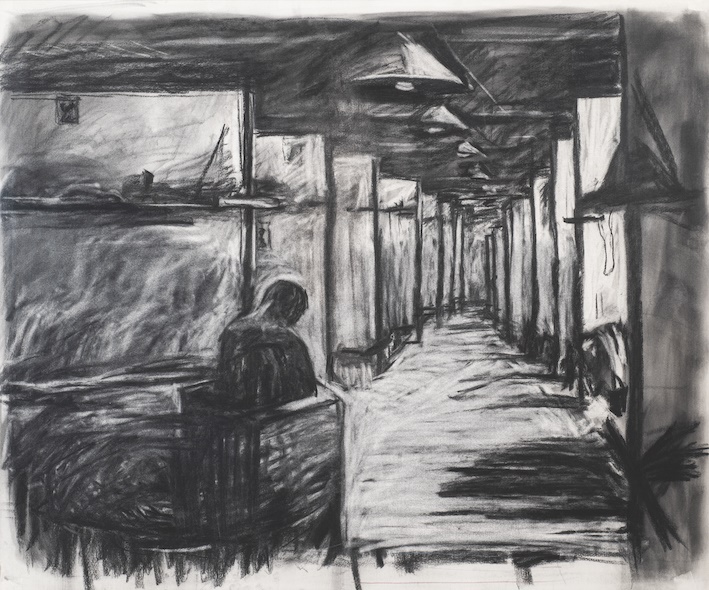 William Kentridge's large-scale charcoal, Drawing from Mine, one of eighteen drawings from the artist's important 1991 animated film Mine. Mine is a part of the series, Drawings for Projection and is included in numerous world-renowned collections such as The Tate, The Broad Museum, Los Angeles, the Smithsonian, Washington D.C and Art Institute, Chicago.
 
Drawing from Mine will be displayed alongside a special screening of the film, with kind permission from The Kentridge Studio. Each drawing in Kentridge's film contains a single scene. Drawings are continuously altered through a process of erasing and redrawing and photographed at each stage of their evolution. The final image thus includes remnants of the successive stages and become a metaphor for the layering of memory which is one of Kentridge's principal themes. 
The screening provides a rare opportunity for Cape Town audiences to not only view the film but to see it in conjunction with a drawing thus providing valuable insights into the artist's unique working process.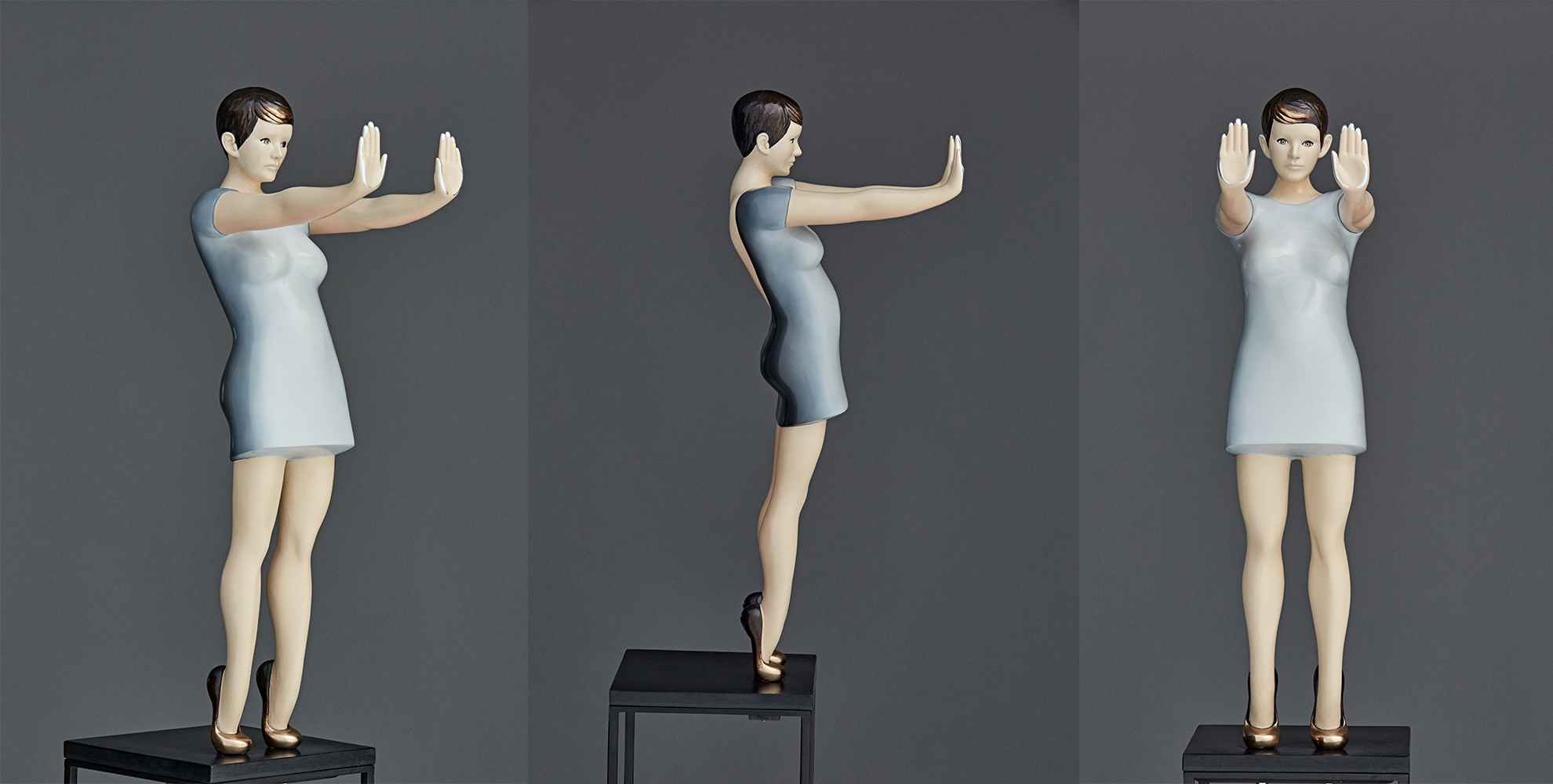 The exhibition further includes a special installation of Doreen Southwood's well-known sculpture Suspension of Disbelief – a poignant autobiographical work that permeates nostalgia and questions gender stereotypes amongst other concerns.