This Spring, Aspire returns to Cape Town with a much-anticipated auction of Modern and Contemporary art taking place over two days on 29 and 30 September. Presenting an outstanding collection of 132 works by 80 renowned artists, the auction will impress collectors with an exciting and considered selection of artworks.
With a strong focus on South African art, the sale also proudly represents artists from 8 African countries (Benin, Cameroon, DRC, Ethiopia, Kenya, Nigeria, Uganda and Zimbabwe) and international artists from Europe the UK and USA.  Reflecting the spirit of our time, more than half of the artworks on offer are by artists of colour and women artists feature prominently. Important and significant historical works are presented alongside a diverse collection of contemporary art which includes photography and new media work.
Headlining the contemporary section is a special collection of ten lots of remarkable prints by William Kentridge, spanning nearly three decades. The leading lot is a monumental depiction of Giuseppe Garibaldi. Portrayed on a wooden horse, the image of the great general is comprised of twenty etchings mounted on raw cotton cloth folded and housed in a handmade box. Other prints like West Coast Landscapes, the Universal Archive series and The Battle Between Yes and No, showcase well-known themes, a wonderful range of printmaking techniques and the unsurpassed technical accomplishment for which the artist has gained world-wide recognition.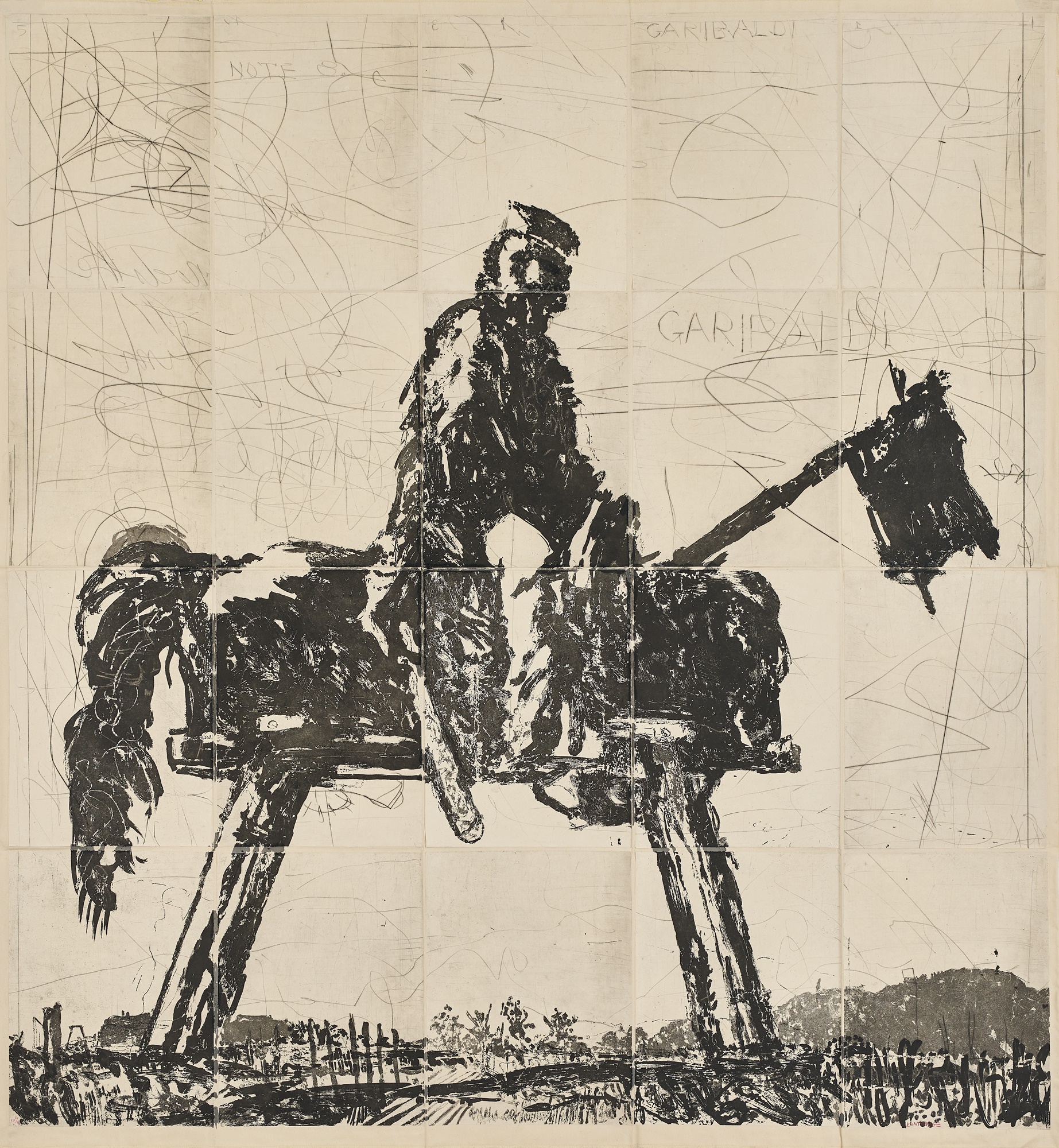 William Kentridge, Garibaldi
Works by eminent contemporary artists include paintings by Sam Nhlengethwa of Jazz icons, Richard Mudariki, Nelson Makamo, Bambo Sibiya and Zemba Luzamba's depictions of African pop-culture. Dan Halter's monumental work titled Rifugiato Mappa del Mondo made from plastic-mesh bags addresses the themes of migration and displacement in his work. Large scale images by Mohau Modisakeng and Cyrus Kabiru alongside documentary works by Mickael Subotzky complete the photography collection.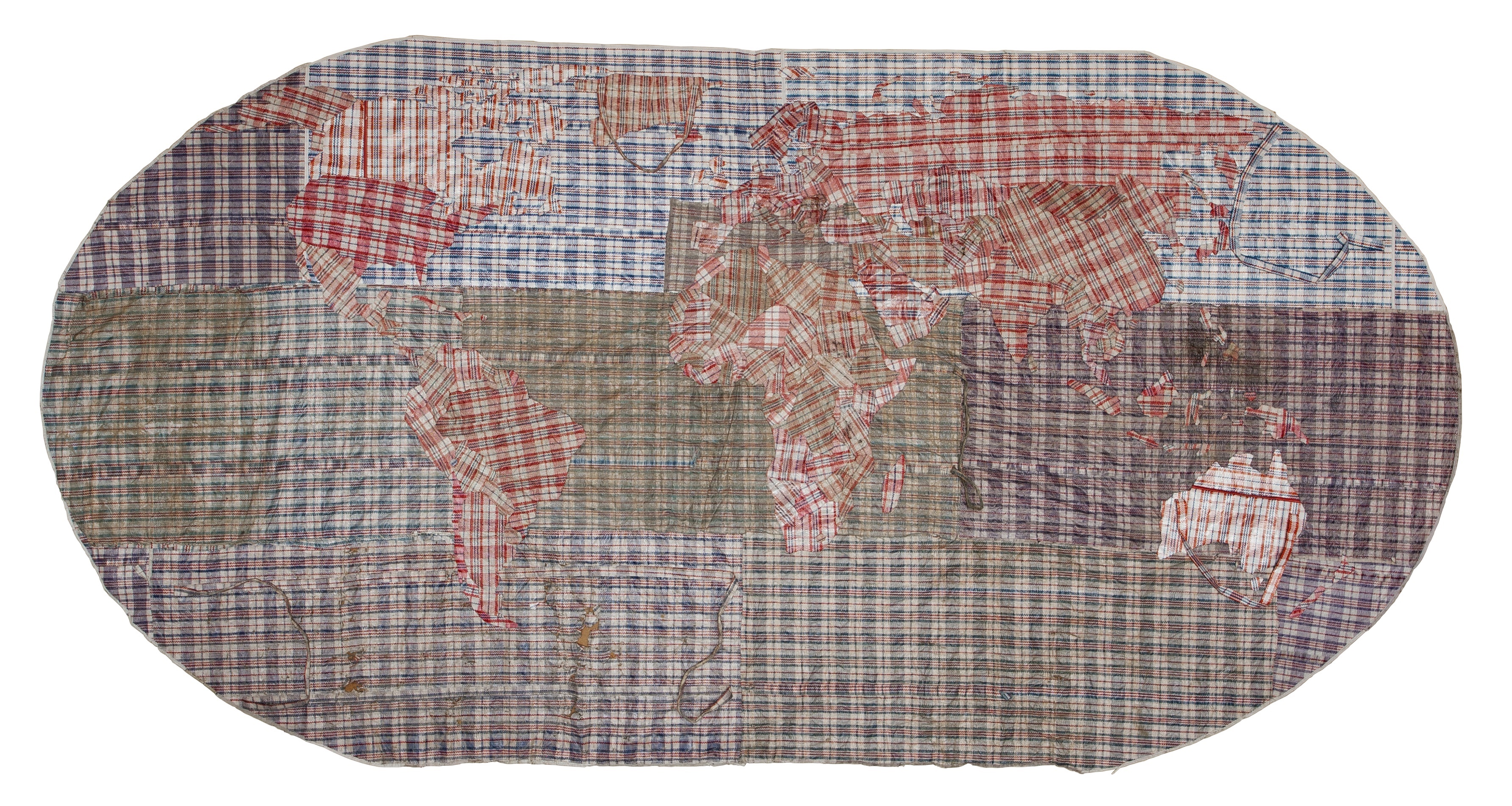 Dan Halter, Rifugiato Mappa del Mondo
A highlight is a group of paintings by Robert Hodgins featuring the deliciously comic and poignant work Left out of Making Love in the Shadows in which he hints at the delights and dramas to be discovered in the shadows. Two early paintings from the Pink Suite: Trojan War titled Menelaus and Paris and Helen show off his signature style of expressive draughtsmanship and glorious colour and in Men with Structures I, Hodgins makes his acute sense of humour evident.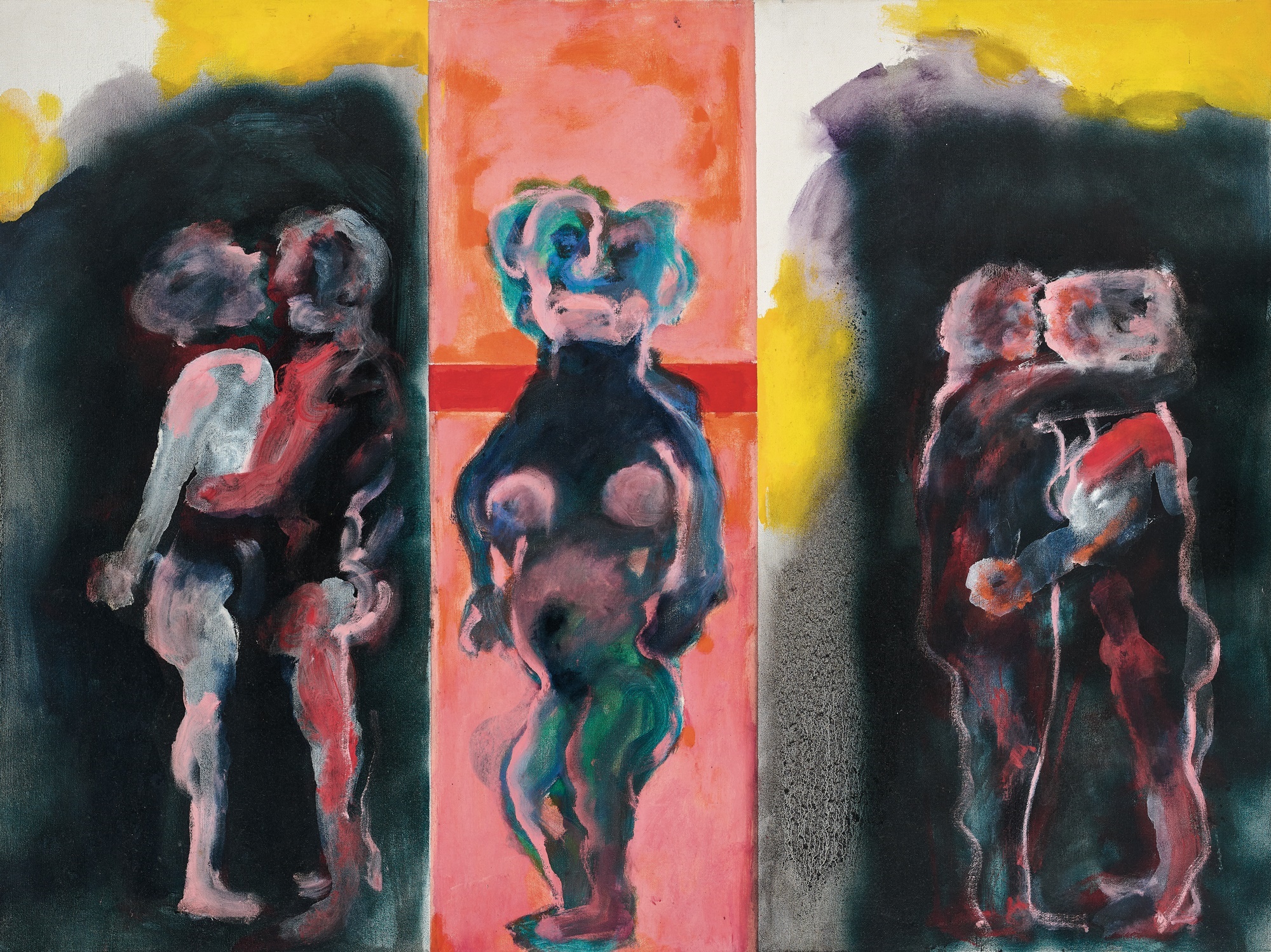 Robert Hodgins, Left out of Making Love in the Shadows
Of the formidable women's voices featured in the sale is Penny Siopis with early works from her Shame series, Georgina Gratrix's visually captivating Most Beautiful Girl in thick oil paint, Diane Victor's monumental drawing Pasiphae and Turiya Magadlela's large textile works. Also included is a beautiful early landscape scene painted by Gladys Mgudlandlu.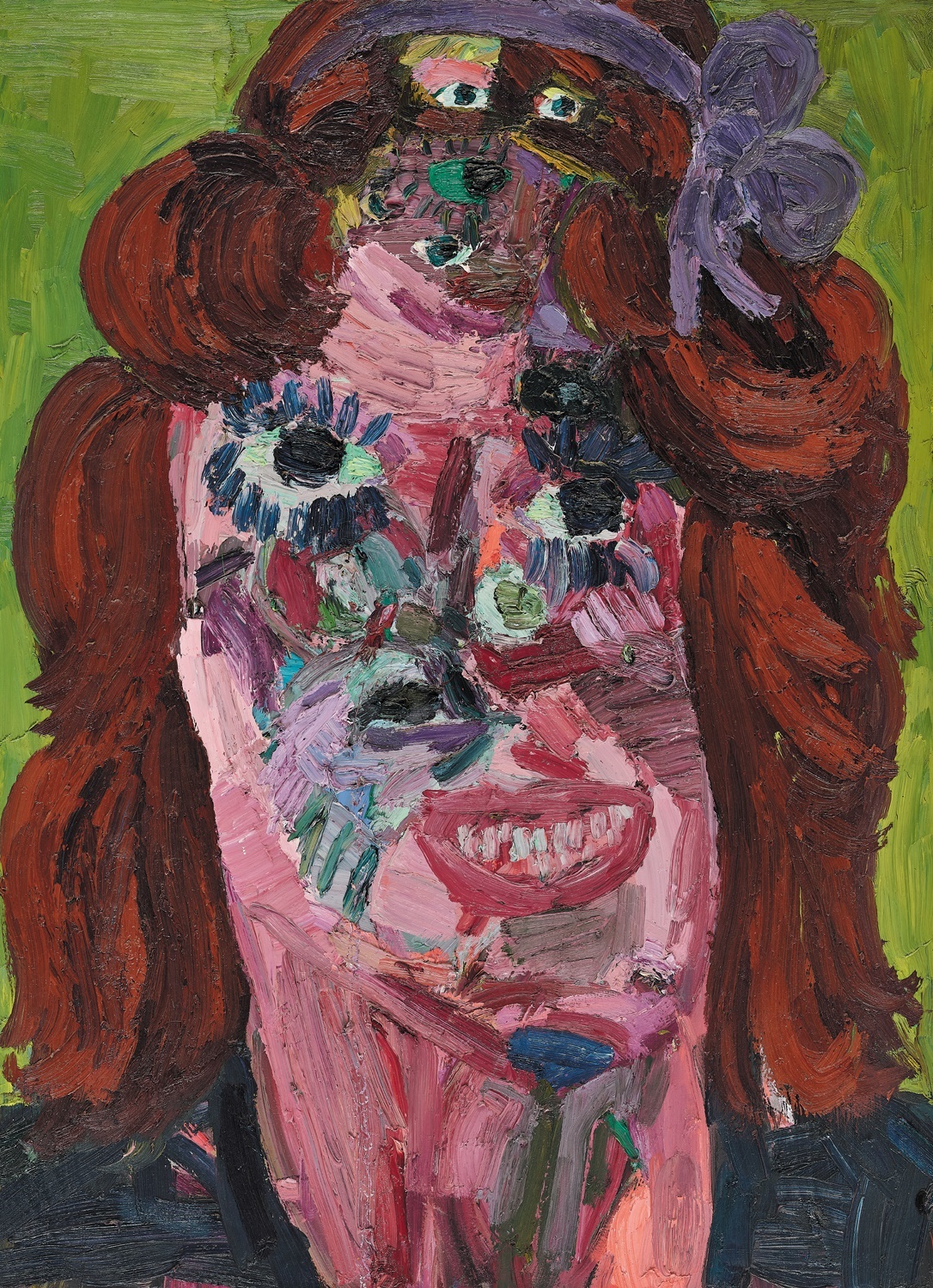 Georgina Gratrix, Most Beautiful Girl
Sculpture is a prominent and powerful medium in local art and the auction focuses on a unique and impressive body of sculptural works led by Edoardo Villa and Sydney Kumalo, arguably Africa's greatest modernist sculptors. 
Villa's powerful early work Sculpture III from 1969/1970 is notable for its balance of rest and momentum, achieved through the sculptor's mastery of generous proportions, spatial dynamics and highly finished surfaces. While his forms are abstract, they retain a sensuous organic quality that references the human body and social interaction.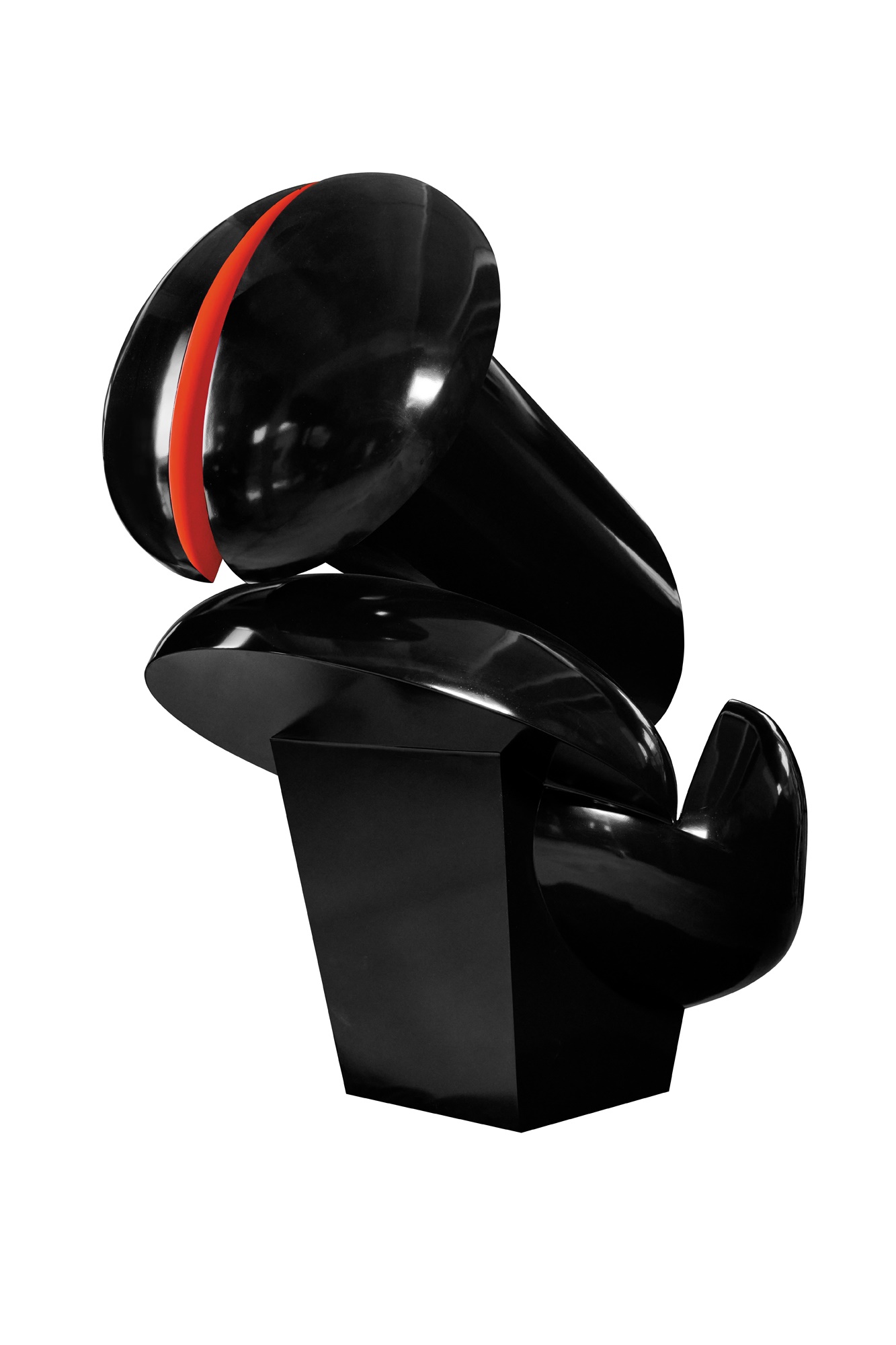 Edoardo Villa, Sculpture III
Mythical Rider II (Study for Mythological Rider), produced in 1970, is typically a major motif in Sydney Kumalo's oeuvre, famous for his powerful figurative bronzes. Drawing on his deep pride in Zulu traditions and the rich cultural influences of growing up in Sophiatown, Kumalo has created a poignant figure, with hands extended in supplication to the universe ­­– an impressive symbol of humanity in harmony with nature.  Another sculpture by this artistic master title Large Seated Woman is also featured.
Sydney Kumalo, Mythical Rider II (Study for Mythological Rider)
Key sculptural works are Lucas Sithole's moving Don't worry your father will come, Brett Murray's Donkey first exhibited on Sleep Sleep in 2005 and Willie Bester's sculptural tableau, Transition, which captures his unique approach in using found objects to evoke the gritty realities of life experienced first-hand on the streets of South African cities. Other contemporary sculptors represented are Norman Catherine, Dylan Lewis, Gerald Machona, Stefanus Rademeyer and ceramist Nico Masemola. Look out for Miniature Figure III by British Modernist, Lynn Chadwick RA, who in 1956 was awarded the coveted prize for sculpture at the 28th Venice Biennale.
Brett Murray, Donkey
Art historical treasures for seasoned collectors include two exquisite still life paintings painted in 1948 by Erik Laubscher during his time at the Anglo-French Art Centre. Paintings from the artist's 'London Period' are extremely rare and remain highly sought after, as well as a collection of early, small-scale Alexis Preller works showing the artist's experiments in subject, style and medium.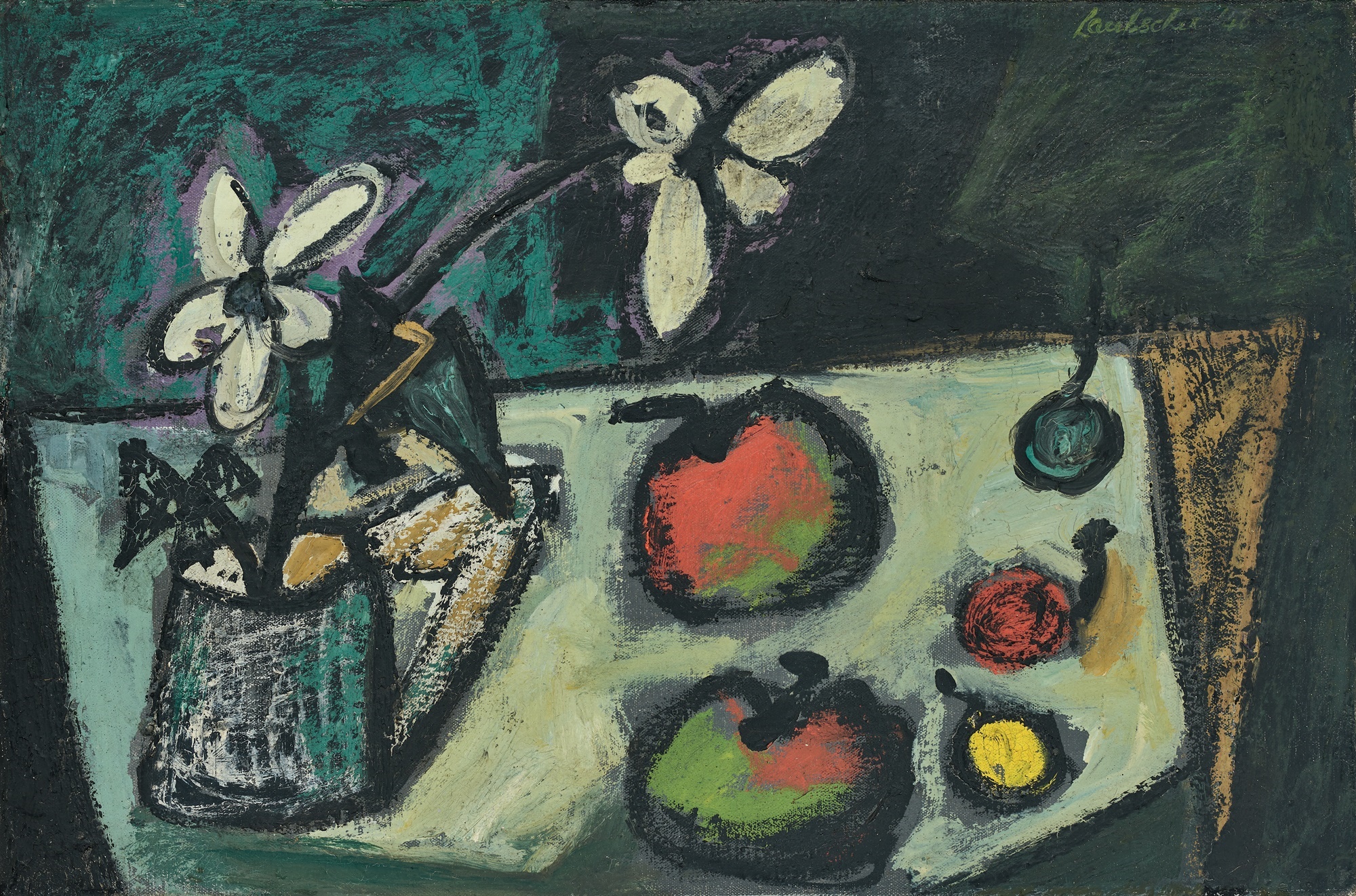 Erik Laubscher, Still Life with White Flowers
Landscapes have always been an integral part of South African painting and remain an important collecting category. A selection of important and valuable paintings by master landscapist J.H. Pierneef alongside Ruth Everard Haden, Maud Sumner and the much loved Cape painter Hugo Naudé magnificently capture the beauty, light and uniqueness of the local landscape.
JH Pierneef, Extensive landscape, near Golden Gate
Available on auction for the first time locally is a striking, large-scale still-life painting by leading contemporary Swiss artist Uwe Wittwer. The artist's work rarely comes to auction and Aspire is proud to debut Wittwer with this exceptional work.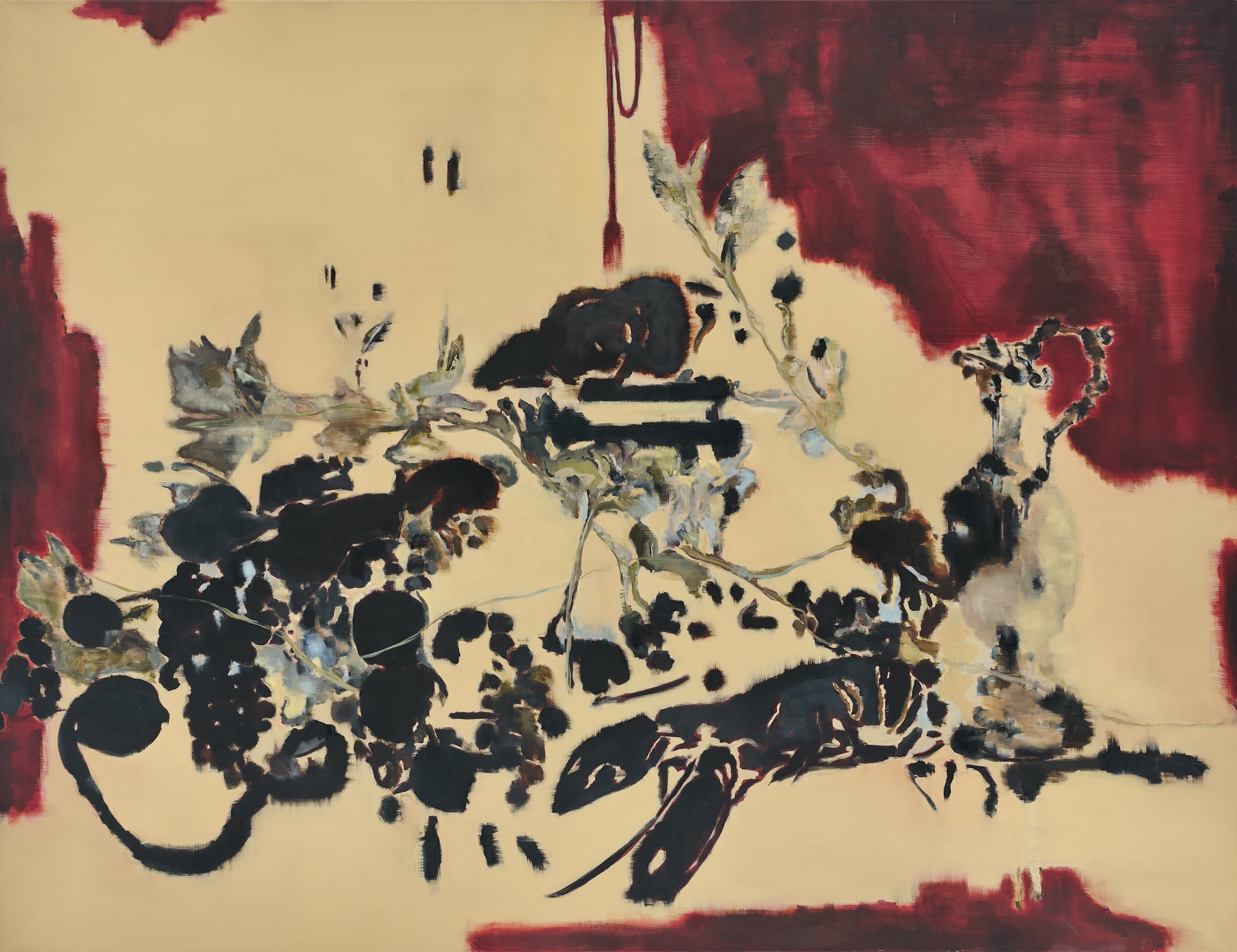 Uwe Wittwer, Stilleben negativ nach Davidsz (Still Life negative after Davidz) 
Other newcomers to auction in South Africa are Kenyan artist Richard Kimathi and  Cameroonian Moustapha Baïdi Oumarou. Already established at auction in Nigeria and having featured in London and Paris, Nigerian artist Gerald Chukwuma debuts locally with Adam and Eve – a monumental work painstakingly created from wood and recycled objects.
Gerald Chukwuma, Adam and Eve
---
The live auction will take place from Aspire's exquisite new gallery space at 37A Somerset Road in De Waterkant. Buyers are invited to join for in-room bidding or make use of telephone or Aspire's real-time online bidding platforms.  
The preview exhibition is currently on display in the gallery and can be viewed from Monday to Friday between 10am and 4pm.
A fully illustrated auction catalogue is available and can be downloaded aat https://issuu.com/aspireartauctions/docs/ct_30_sep_21_auction_catalogue
AUCTION ENQUIRIES
Aspire Art Auctions – Cape Town
Tel: +27 21 418 0765 | Email: ct@aspireart.net