Join Aspire Art for drinks on Thursday, 24 November from 5pm to 8pm and view artworks on their upcoming auction of 20th Century and Contemporary Art.
What's significant about Aspire Art's superb collection for their final auction exhibition of 2022 is that it offers gallery-hopping art lovers a chance to enjoy a solid body of work from major artists who have worked across multiple media - a smorgasbord of oils and gouache, charcoal and ink, bronze and paper, photography, print and tapestry.
The exhibition - is open to the public for five days only from Friday 25 November to Wednesday 30 November 2022.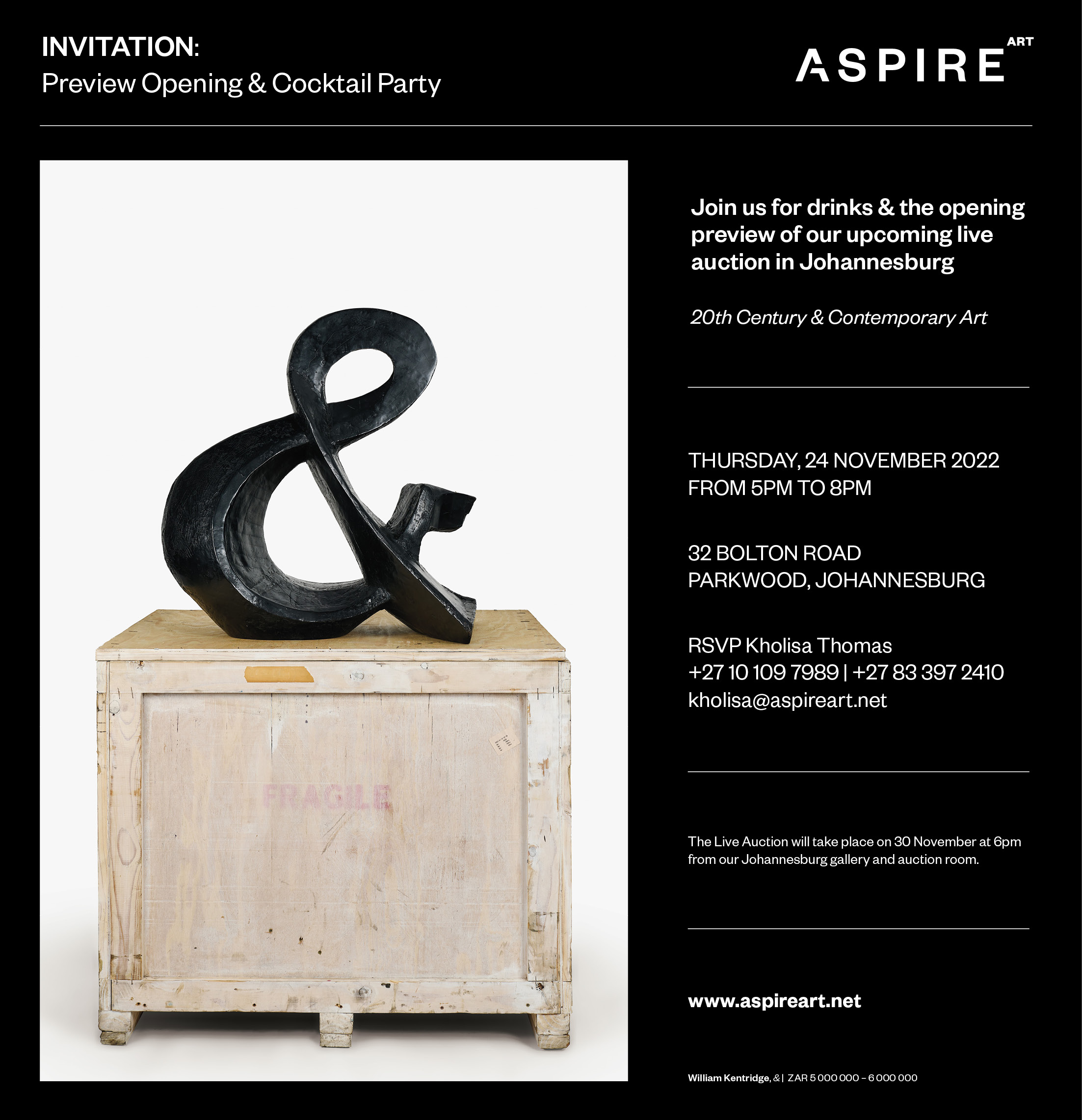 THURSDAY, 24 NOVEMBER, 5PM TO 8PM
Preview Opening and Cocktail Party in Johannesburg
VENUE
32 Bolton Road, Parkwood
RSVP: kholisa@aspireart.net | +27 10 109 7989
WEDNESDAY, 30 NOVEMBER, 6PM
Live Auction in Johannesburg 
VENUE
32 Bolton Road, Parkwood
view the lots online & register to bid here
---