On 2 November 2022, Zanele Muholi was an honouree at the International Centre For Photography's (ICP) 11th Annual Spotlights Benefit in New York. Founded in 2012, the ICP Spotlights has spent ten years celebrating the immense talent of women image-makers influencing the world of photography and visual culture and how they create space for gender diversity in photography.
In celebration of this wonderful achievement Aspire Art brings a magnificent collection of Zanele Muholi artworks to auction in Johannesburg on 30 November 2022. Included are two large-scale photographs: Aphelile X, Durban (2020) and a – never before seen – photograph from the Somnyama Ngonyama series. Also on offer is a magnificent bronze sculpture, Muholi II, the first edition of this new body of work to be offered on auction.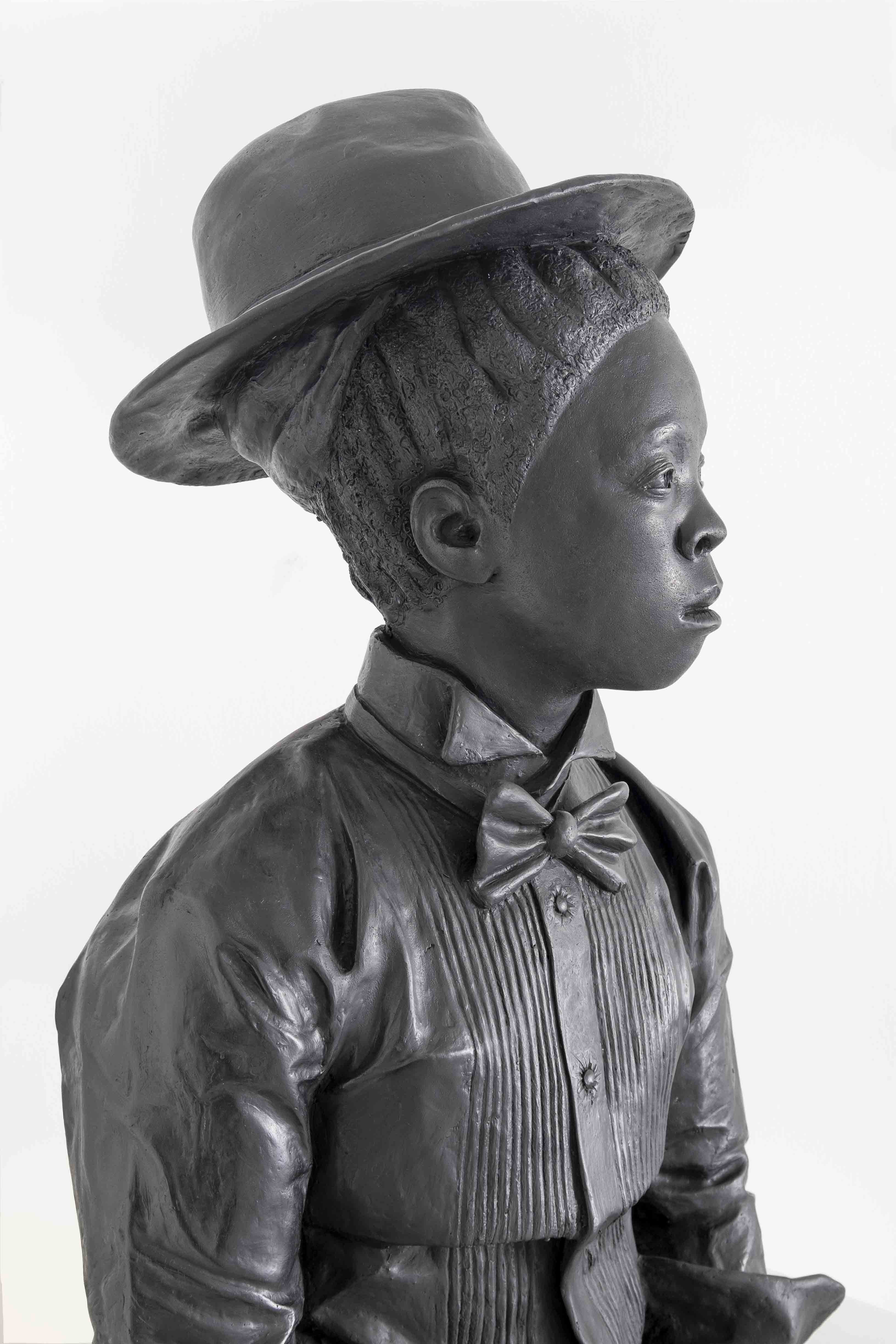 LOT 3 | Muholi II | Estimate: ZAR 800 000 - 1 200 000
Sir Zanele Muholi is the Black Madonna of the global art world. The gender slippage in this sentence is deliberate – Muholi operates in an extramoral Nietzschean realm, beyond boundaries. The radical currency of Muholi's art must be understood as such.
The sculpture, Muholi II (2021), which sees the artist extending the versatility of their practice is quaint, retro, quirky – fundamentally queer. As gender theorist Judith Butler points out in her essay, Radically Queer; "If the term queer is to be a site of collective contestation, the point of departure for a set of historical reflections and futural imaginings, it will have to remain that which is, in the present, never fully owned, but always and only re-deployed, twisted, queered from a prior usage and in the direction of urgent and expanding purposes". This is why Muholi declares that "The political agenda behind my work is not yet fulfilled... I have to continue to redirect, resist, and interrogate the act of looking". Like Butler, Muholi occupies an expanded field, in which looking is as tyrannical as it is enlightening. Optics matter.
With regard to the sculpture, Muholi II, the optic is decidedly quaint and obtuse, current and old-fashioned. Muholi's point? That to be queer – in the healthiest, incorporative and intelligent sense of the word – is to be untimely, outside causation, radically vertical, otherwise.
This is the point of all of Muholi's art. After the Nobel laureate, Toni Morrison, Muholi plays in the dark, and, as such, produces art that is both palpable and illuminating. This is because Muholi knows that their 'political agenda' is permanent, unfulfilled, latent, and that art, to truly reach the world, must, despite all, remain sonar. Queer, definitionally, is this powerful abstraction. We see a 'man', a 'woman' – a slippage between – a being composed, entire, yet profoundly hesitant. Why? Because Muholi must perpetually "redirect, resist, and interrogate the act of looking"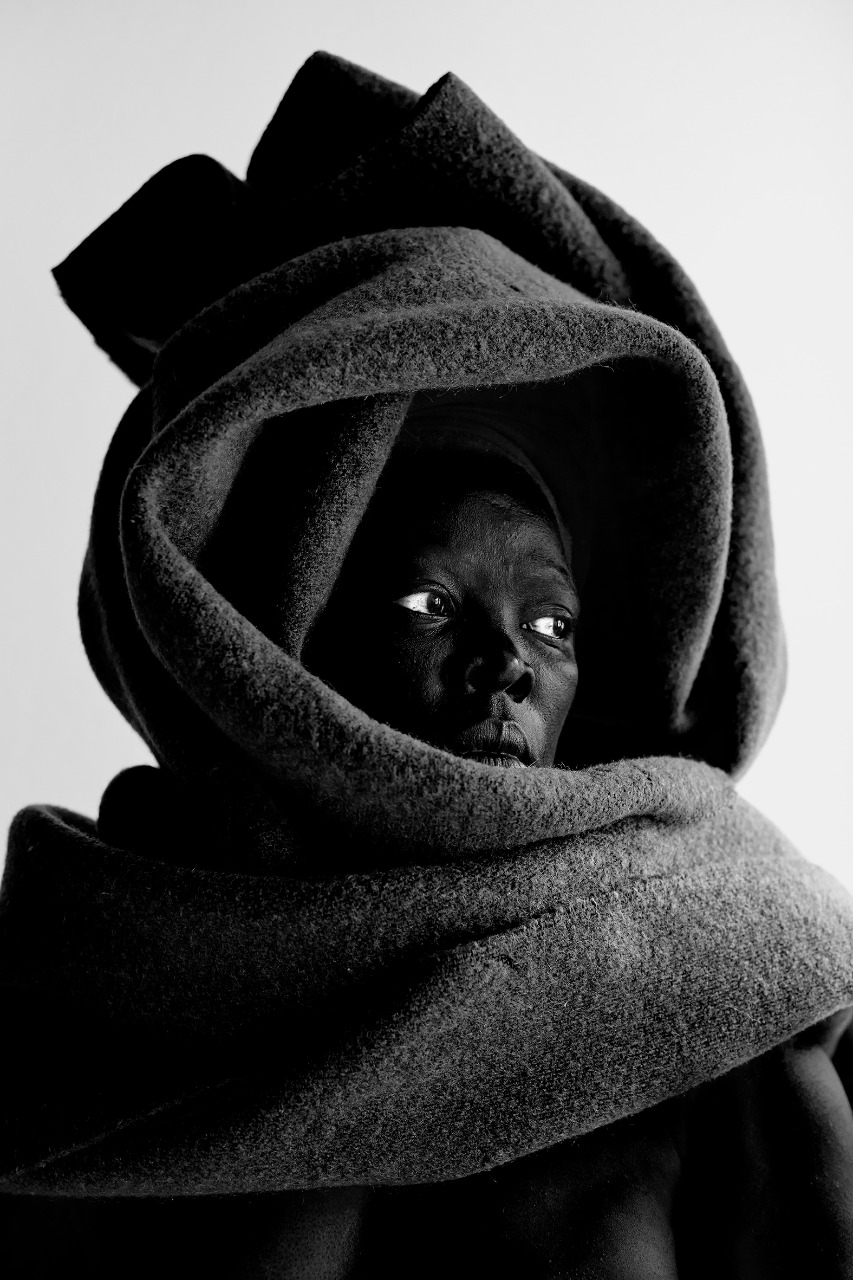 LOT 4: From the Somnyama Ngonyama series | Estimate: ZAR 500 000 - 600 000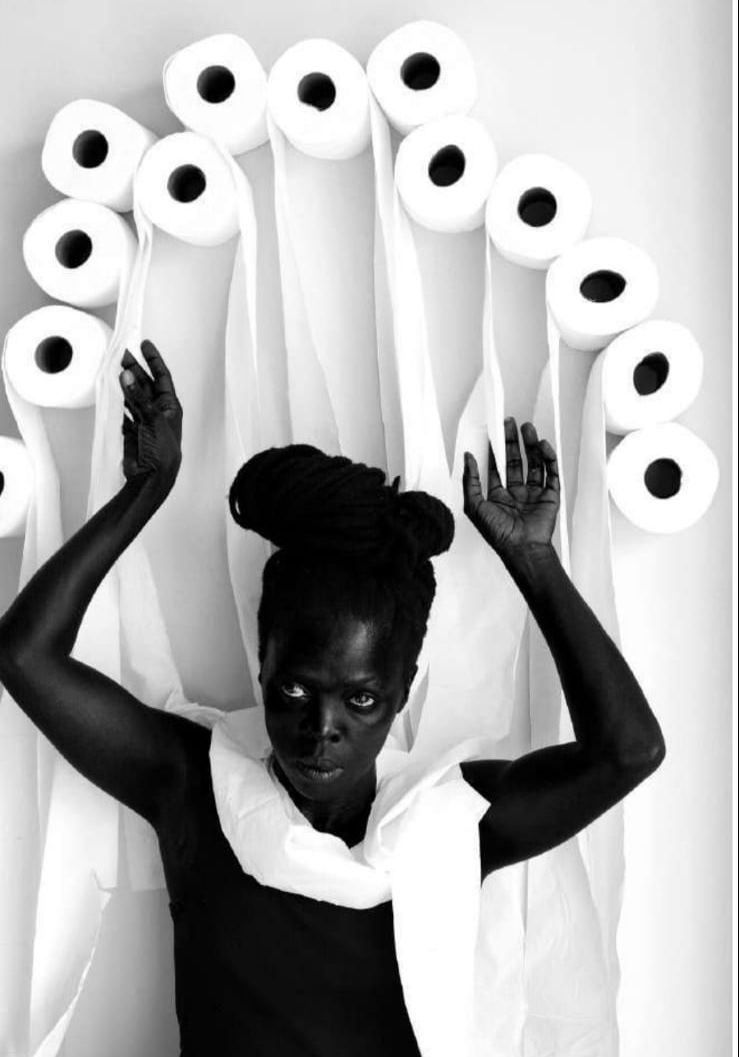 LOT 5 | Aphelile X, Durban, 2020 | Estimate: ZAR 500 000 - 600 000
These two striking and captivating portraits form part of Zanele Muholi's most recent additions to their ongoing Somnyama Ngonyama series in which the artist, as a visual activist, uses their own body to address critical politics of race, representation, gendered identities and human rights in relation to the Black body – through photography.
In these powerful, highly stylised black-and-white self-portraits, Muholi (playfully) employs the conventions of classical painting, fashion photography and the familiar tropes of ethnographic imagery to rearticulate discourses of contemporary identity politics.
Here, found and 'everyday' objects are dramatically transformed into social symbolic props, merging the political with the personal and aesthetics with history. Muholi does not only comment on specific events or issues in South Africa's present and past, but also current urgent global concerns.
---
The auction takes place on Wednesday 30 November at 6 pm.
Collectors and art lovers alike are invited to view the collection at Aspire Art Johannesburg, 32 Bolton Road, Parkwood from Friday 25 November.
Buyers are invited to join for in-room bidding or make use of telephone or Aspire's real-time online bidding platforms. 
A fully illustrated auction catalogue is available online.