The recent opening of William Kentridge's major retrospective exhibition at the Royal Academy of Arts in London foregrounds – once again – his stature as not only South Africa's most celebrated and influential living artist, but as one of the most prominent and highly regarded contemporary artists today. Covering four decades of Kentridge's remarkable and prolific career, this survey exhibition (the first of an artist from the African continent) further highlights the extraordinary conceptual and technical versatility of his work.
As an artist, Kentridge is not limited to a particular material or genre. While considering drawing as his primary practice, Kentridge works across various mediums including printmaking, writing, film, performance, music, theatre, sculpture and numerous collaborative practices to create complex and intellectually engaging works of art that are rooted in politics, science, literature, philosophy and history.  
One of the most Unique and High-Quality Collections comes to Market
In celebration of the artist and this momentous event, Aspire proudly presents an outstanding collection of significant works by William Kentridge on 30 November. A wonderfully prolific artist, Kentridge is represented on the primary market by four top-tier galleries across the globe and consistently achieves excellent results on the secondary market.
Aspire's focus is to offer discerning collectors important pieces by the world-renowned artist. The sale in Johannesburg includes a special section of Kentridge spanning his career and showcasing the diverse mediums in which he works. This is one of the most unique and high-quality Kentridge collections to come to the secondary market.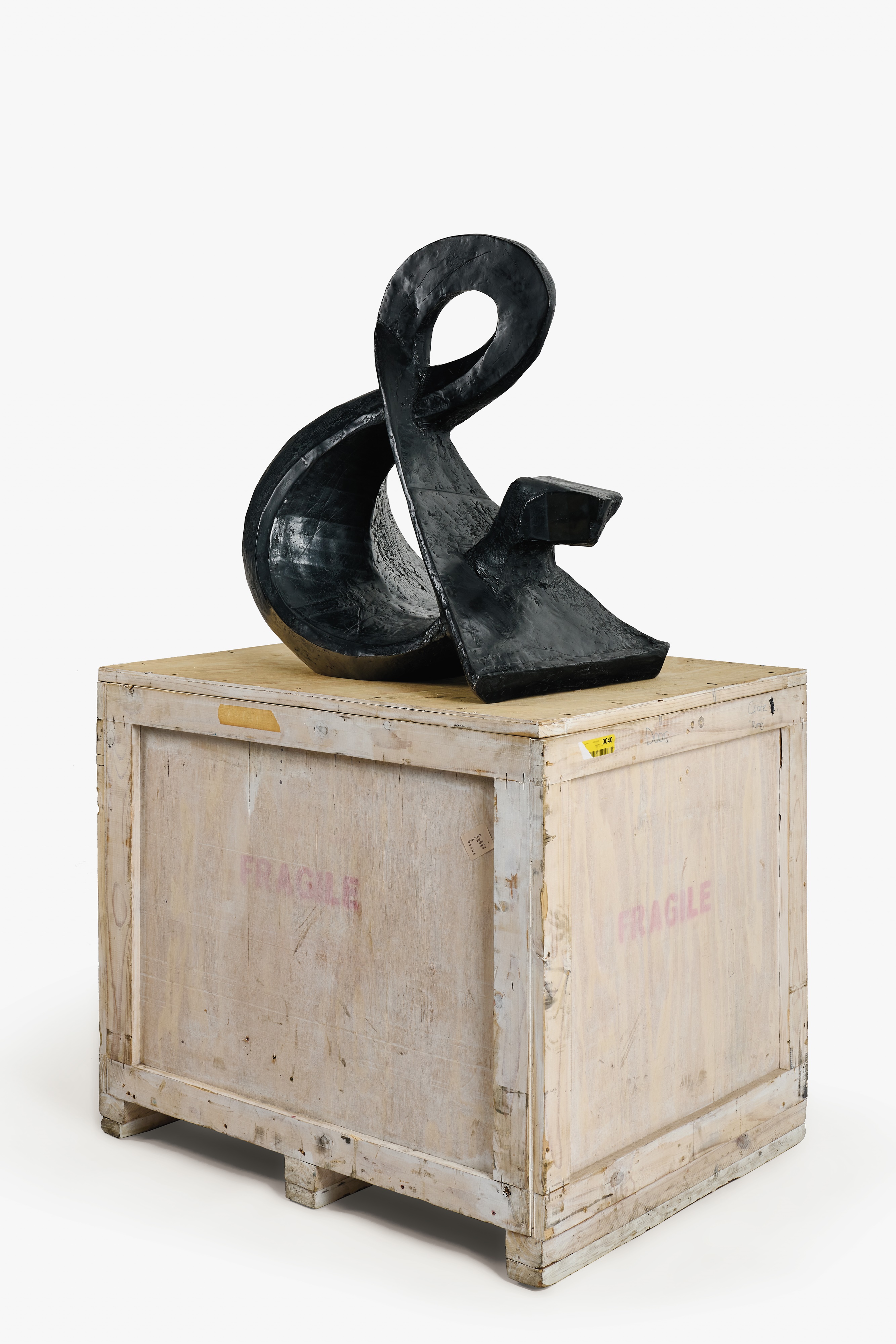 LOT 30 | & | Estimate: ZAR: 5 000 000 - 6 000 0000
Featuring signature charcoal drawings alongside collages, tapestry, prints and sculptures, this body of work is exemplary of Kentridge's artistic brilliance and skill. The large bronze simply titled, & by Kentridge is a three-dimensional rendition of an ampersand. Dated 2017, another example from the edition was included in the exhibition, Why Should I Hesitate: Sculpture at the Norval Foundation in Cape Town in 2019 and 2020. 
LOT 77 | Argument from Authority (Charon at the event Horizon), a pair | Estimate: ZAR 2 000 000 - 2 500 000
Unusual two-dimensional works include: a large-scale tapestry, Argument from Authority (Charon at the event Horizon) ­– accompanied by the ink drawing on which the woven work is based, the conjunction shows the synergy between the media; Head (Model Opera) a 2015 work produced in laser cut steel and a monumental photolithograph, 9 Films, measuring an astounding 2.14 x 1.5 meters.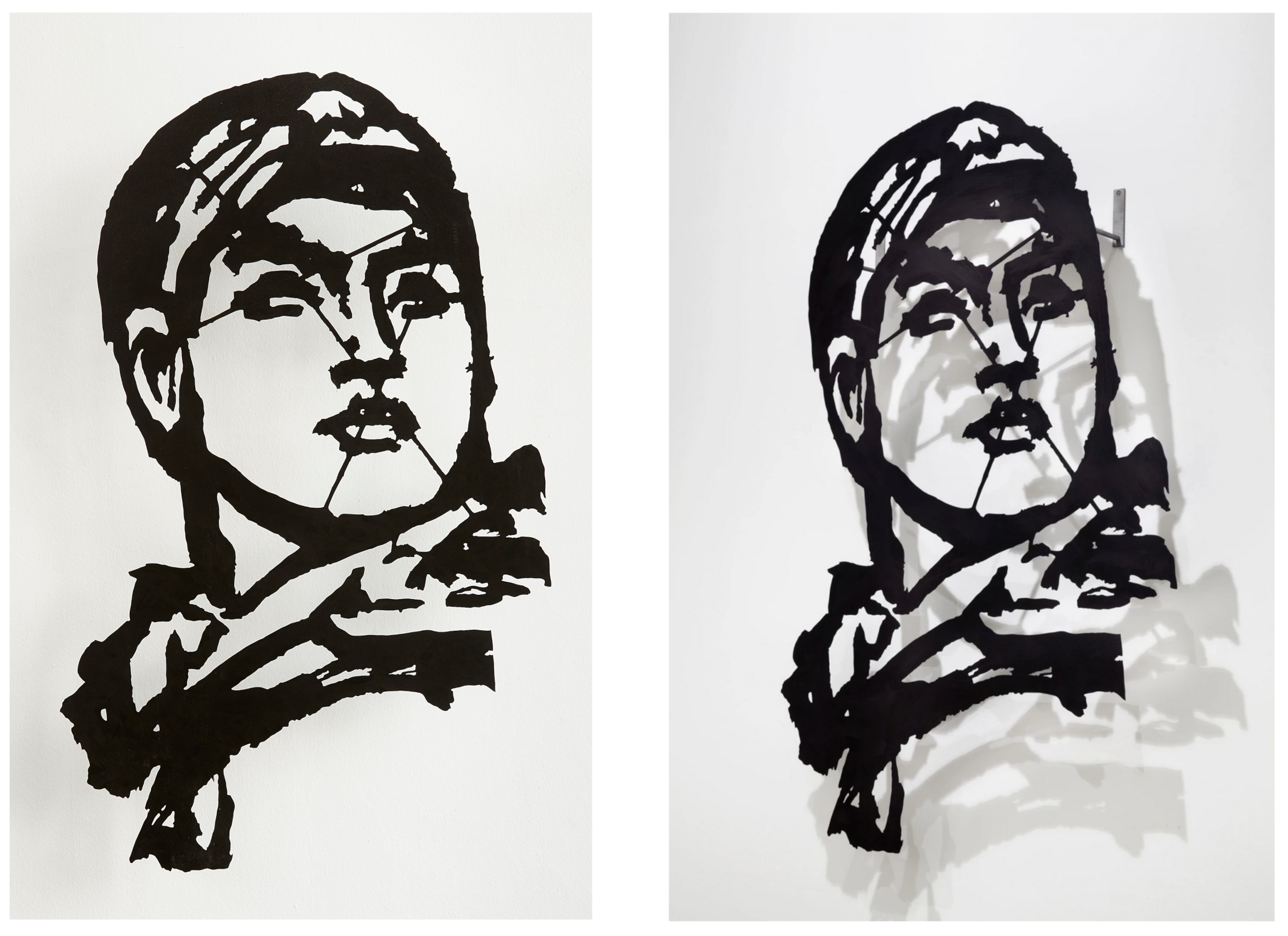 LOT 73 | Head (Model Opera) | Estimate: ZAR 1 000 000 - 1 500 000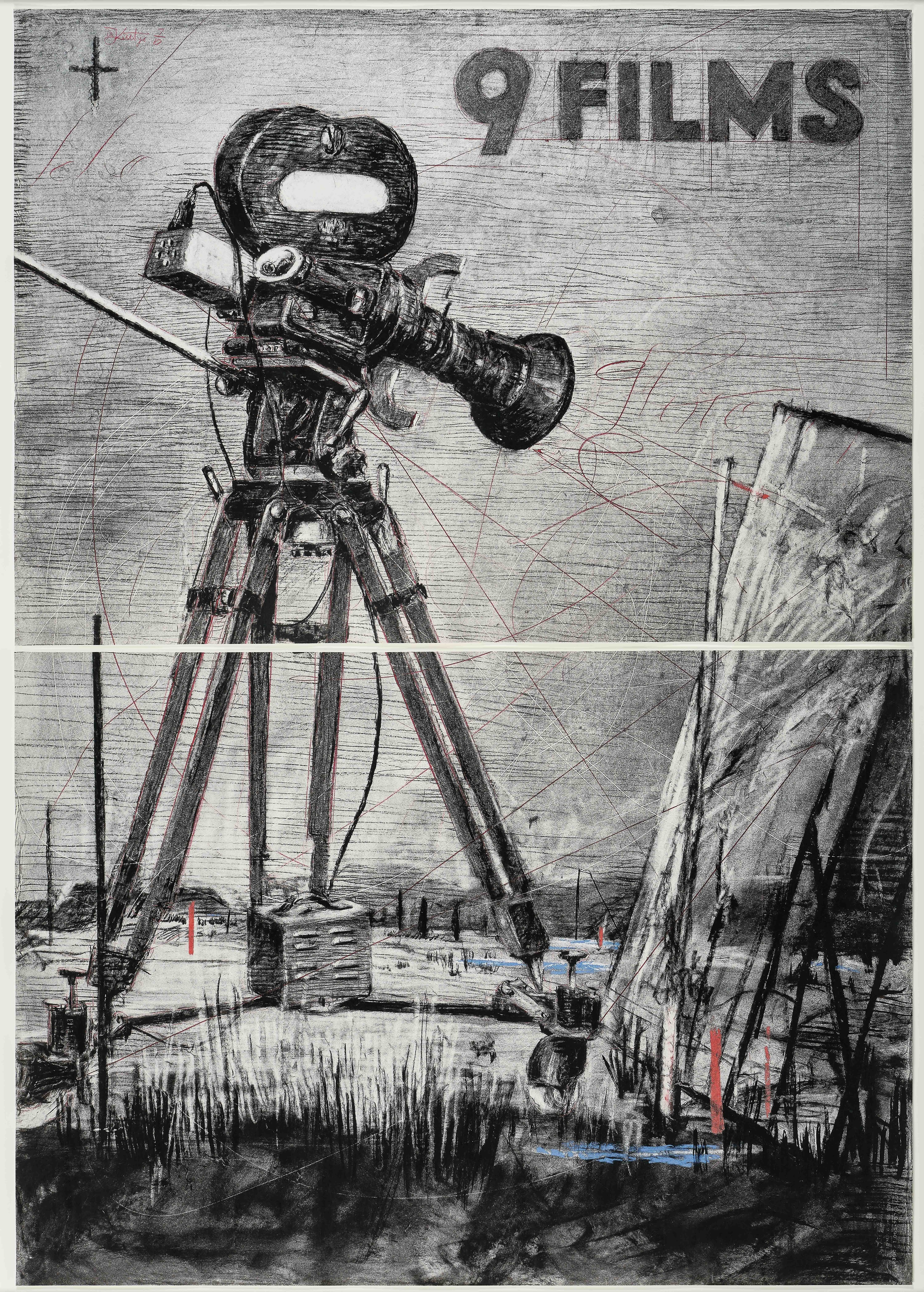 LOT 72 | 9 Films | Estimate: ZAR 350 000 - 500 000
Kentridge in the Market
William Kentridge's acclaimed artistic legacy is reflected in the unceasing demand for his work. Artprice's 'The Contemporary Art Market Report' (2021) positions Kentridge as the third most important and recognised contemporary artist from Africa by auction turnover (2020/21) and its 'Top 500 Contemporary Artists' ranks Kentridge at #80 in terms of auction revenue (2020/21) with a turnover of $ 4,691,690 with 188 lots sold.
To date, Aspire Art remains the top South African seller of important works by William Kentridge on the secondary market and currently holds the top two auction records in South Africa with the sale of Drawing from Stereoscope (Double page, Soho in two rooms), 1999, for R6,600,400 in November 2018 in Johannesburg and Drawing from Mine (Soho with Coffee Plunger and Cup) for R 5,456,640 in November 2017 also in Johannesburg.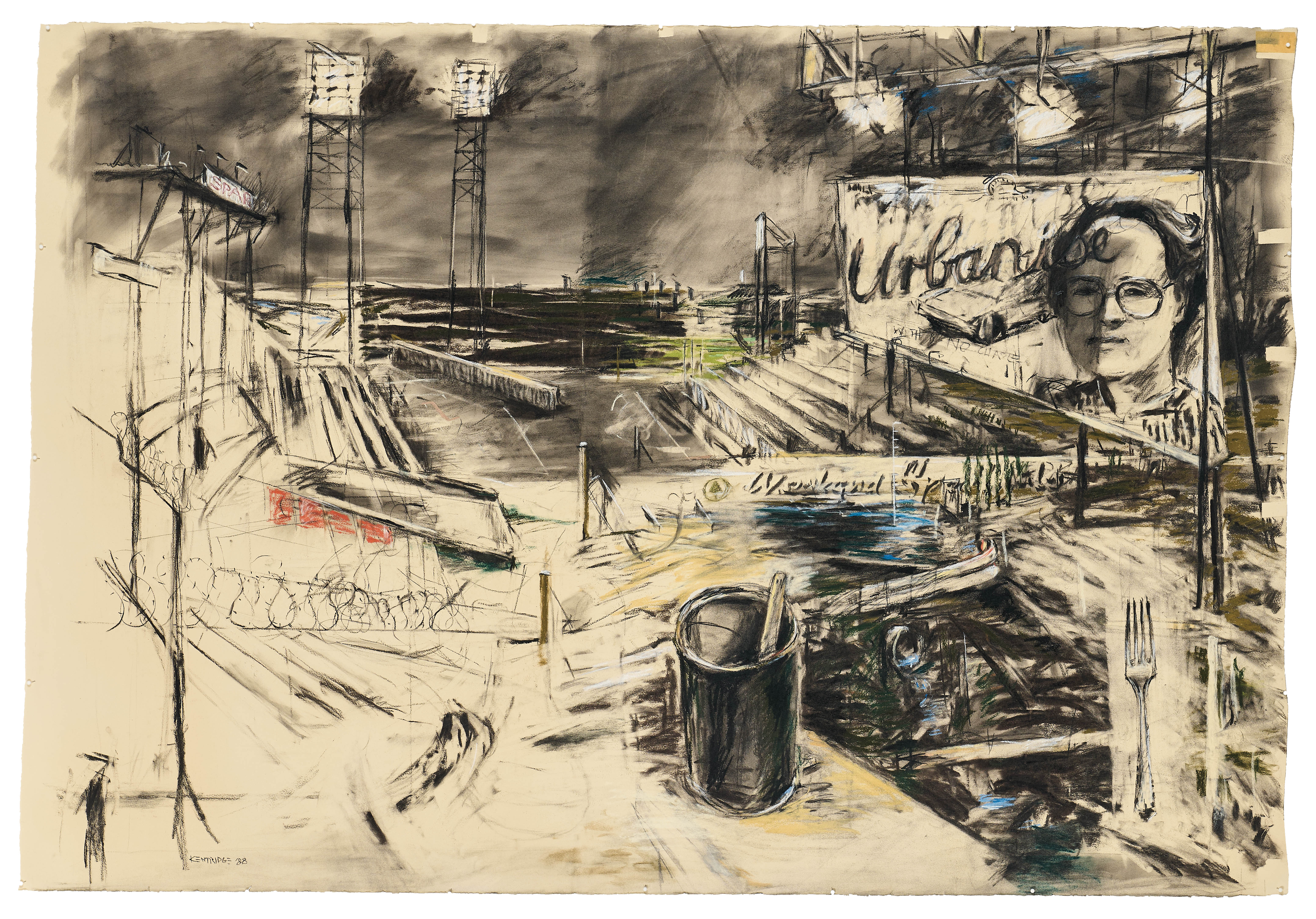 LOT 16 | Urbanise | Estimate: ZAR 3 000 000 - 5 000 000
Again bringing excellent examples of Kentridge's drawings to market Aspire's cover lot in November is a large-scale early work, Urbanise from 1988. Kentridge describes his understanding of landscape as "essentially urban". Evident in this work, "It has to do with visions from the roadside, with landscape that is articulated, or given a meaning, by incidents across it, pieces of civil engineering, the lines of pipes, culverts, fences".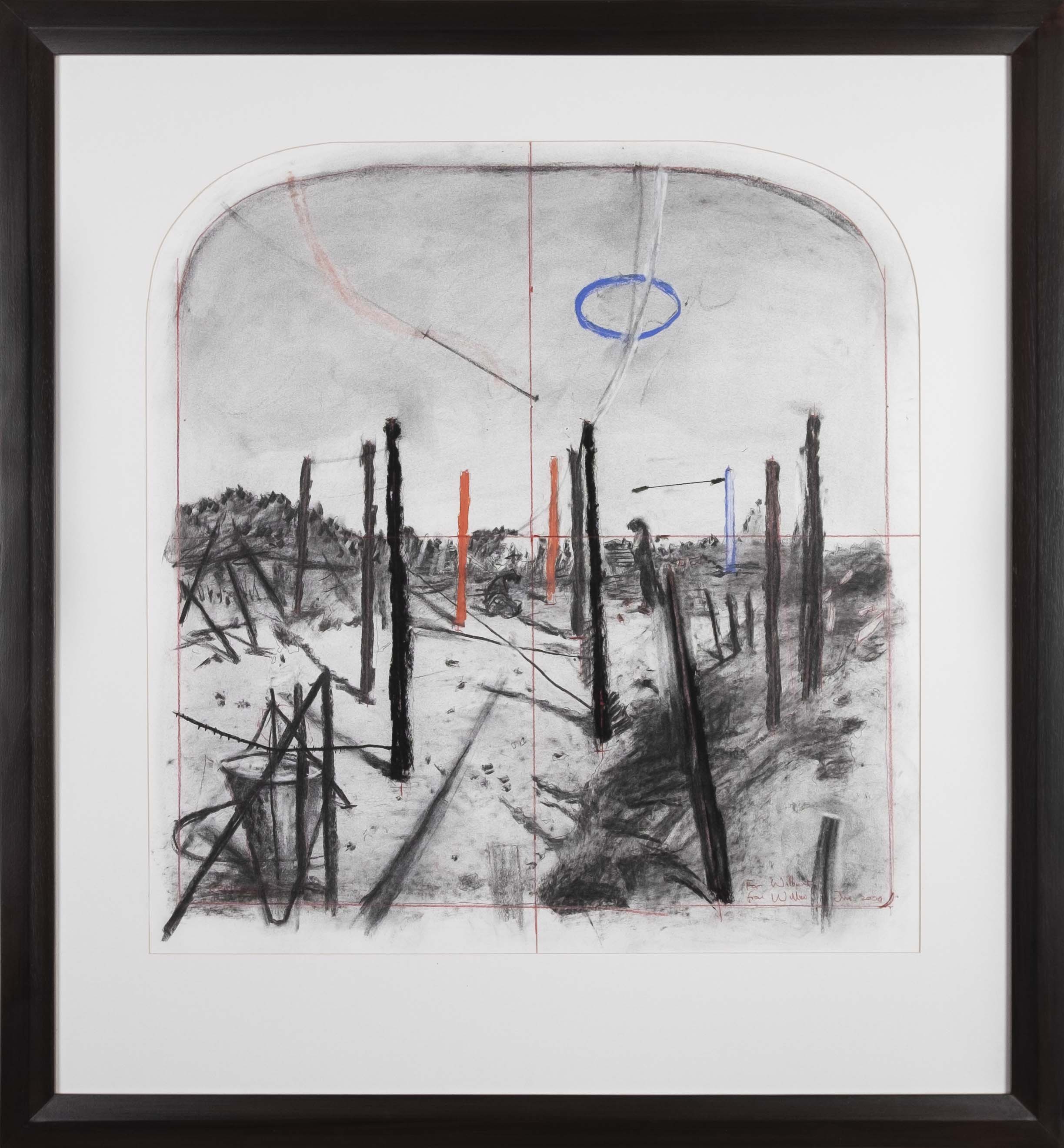 LOT 66 | Arched Landscape | Estimate: ZAR 800 000 - 1 200 000
LOT 17 | Self portrait in collage: Head VII | Estimate: ZAR 450 000 - 650 000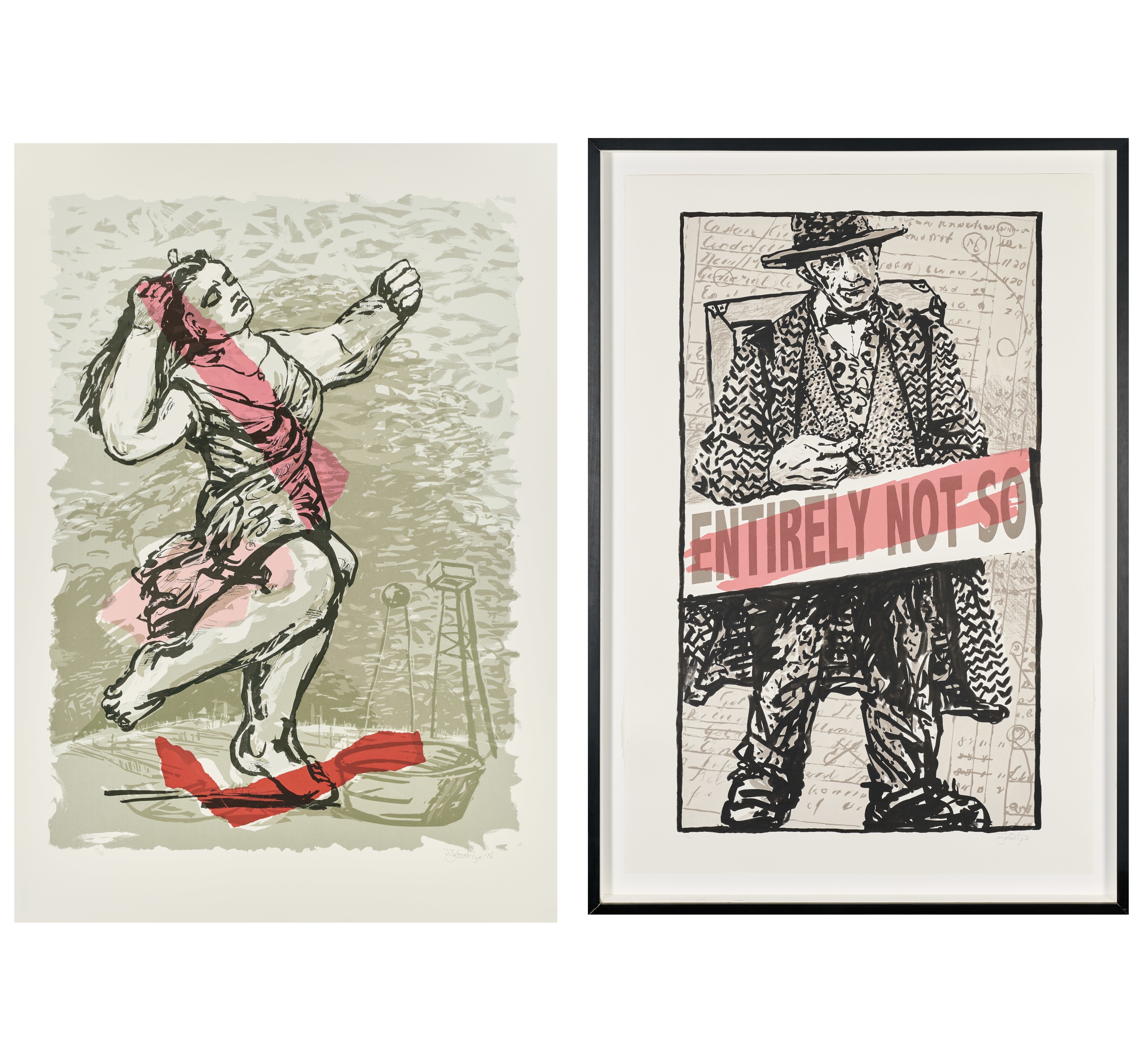 LEFT: LOT 18 | Dancer in Red Sash | Estimate: ZAR 100 000 - 150 000
RIGHT: LOT 19 | Entirely Not So | Estimate: ZAR 150 000 - 200 000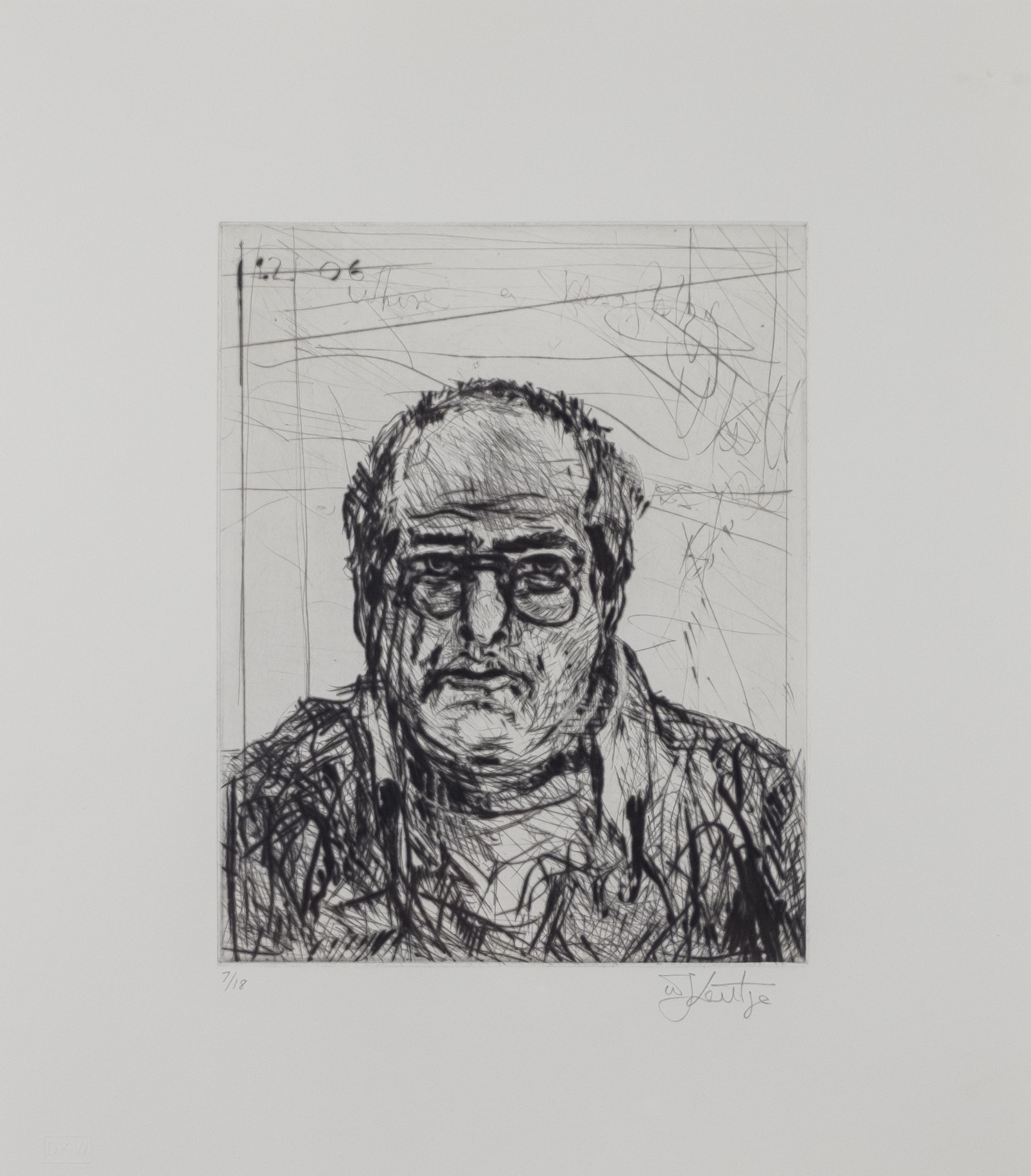 LOT 15 | Self Portrait (State VI) | Estimate: ZAR 50 000 - 70 000
---
The auction takes place on Wednesday 30 November at 6 pm.
Collectors and art lovers alike are invited to view the collection at Aspire Art Johannesburg, 32 Bolton Road, Parkwood from Friday 25 November.
Buyers are invited to join for in-room bidding or make use of telephone or Aspire's real-time online bidding platforms. 
A fully illustrated auction catalogue is available online.