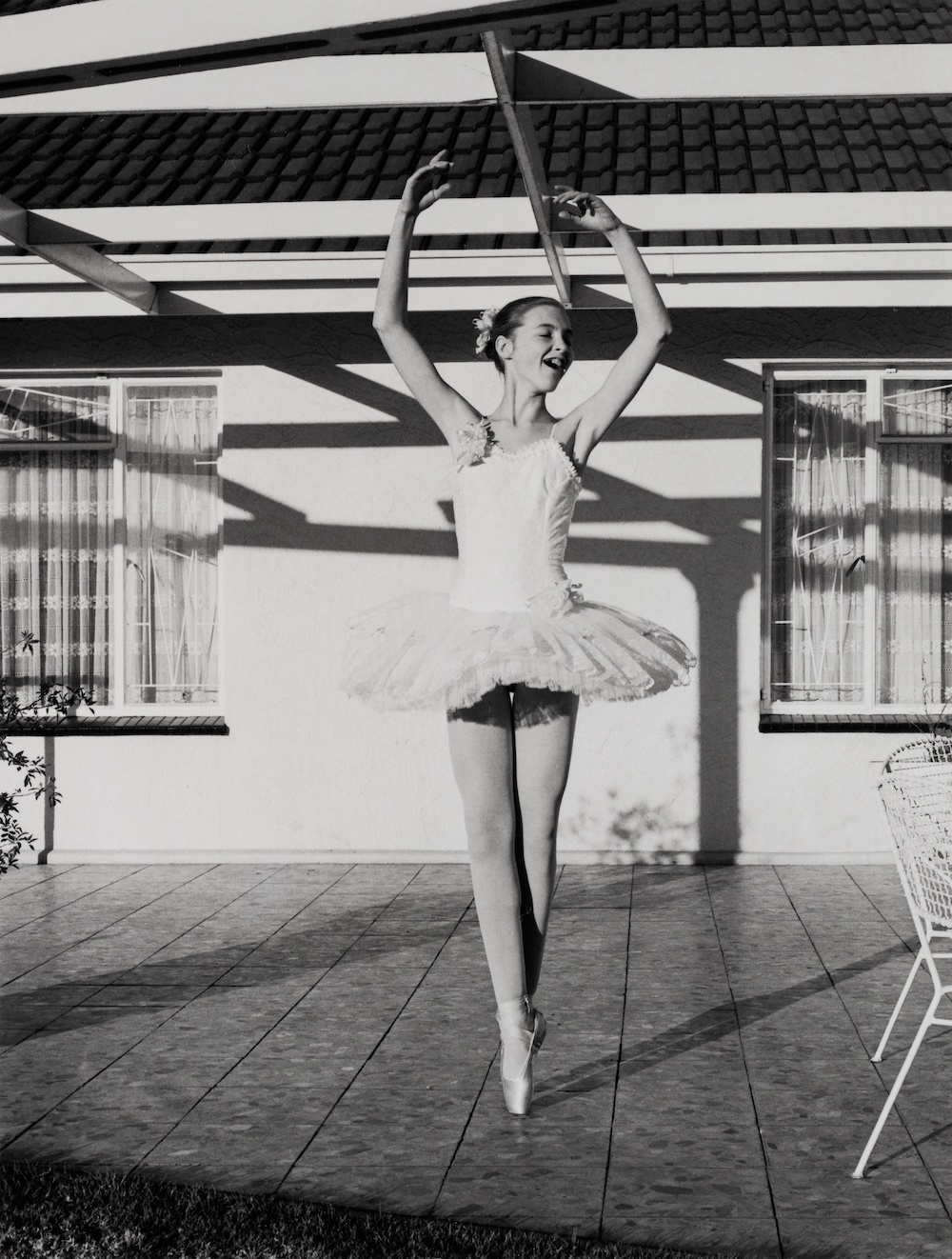 David Goldblatt | Girl in her new tutu on the stoep, Boksburg, Transvaal | Estimate: ZAR 200 000 - 300 000
Legendary South African photographer David Goldblatt is renowned for his profound and introspective documentation of South Africa's complex socio-political landscape. With a career spanning seven decades, his lens bore witness to history, delving into the heart of the apartheid era and its aftermath.
His photographs transcend traditional documentary photography and are more than mere images, functioning rather as historical records and poignant narratives that offer authentic and insightful explorations of the country's social, political and cultural landscapes, of people and places, and the connections between them.

LEFT | David Goldblatt | 'Cape Dutch' house. Agatha, Tzaneen district, Transvaal. 10 April 1989 | Estimate: ZAR 80 000 - 120 000
CENTRE | David Goldblatt | Synagogue. Mayfair, Johannesburg. 25 December 1984 | Estimate: ZAR 60 000 - 80 000
RIGHT | David Goldblatt |  'Location in the sky': the servants' quarters of Essanby House. Jeppe Street, Johannesburg, Transvaal. 4 April 1984 | Estimate: ZAR 60 000 - 80 000
On the 13 September Aspire Art's 20th Century & Contemporary Art sale features a unique collection of Goldblatt's photographs from In Boksburg, The Structure of Things Then and Intersections Intersected. Also included is a never-before-seen photograph of a younger Goldblatt taken in 1979 by fellow photographer Paul Alberts who published the first edition of Goldblatt's In Boksburg in 1982, and a poignant portrait of an artist taken by Goldblatt in their studio.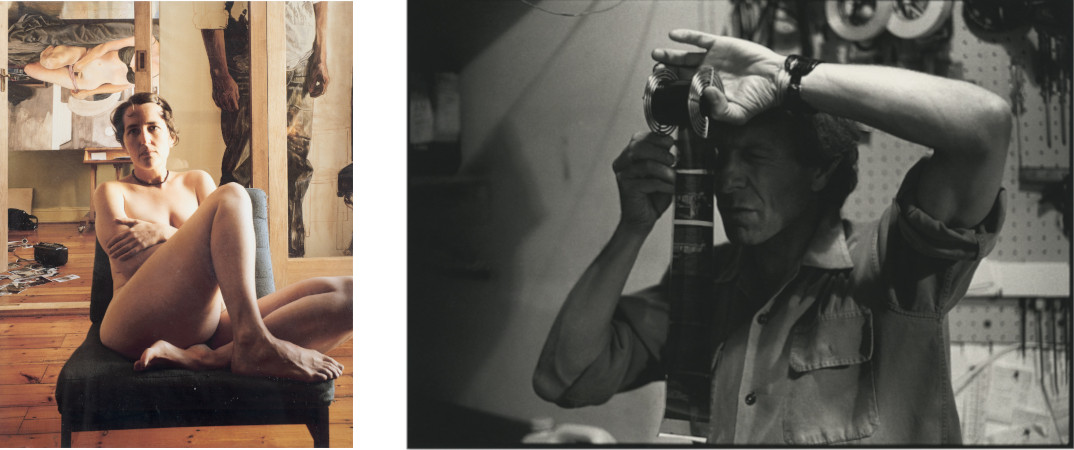 LEFT | David Goldblatt | Untitled (studio portrait of an artist) | R35 000 - 45 000
RIGHT | Paul Alberts | David Goldblatt, 1979 | Estimate: ZAR 30 000 - 40 000
Goldblatt has long been regarded as the conscience of his country and termed himself "an unlicensed, self-appointed observer and critic of South African society, which I ... explore with the camera". He founded the Market Photo Workshop in 1989, after building a brilliant and acclaimed career from humble beginnings.
Major awards include the Camera Austria Award in 1995, the Hasselblad Foundation International Award in Photography in 2006, the Henri Cartier-Bresson Award in 2009, Lucie Lifetime Achievement Award in 2010, and the Infinity Lifetime Achievement Award from the ICP, New York, in 2013.
Emotionally resonant, David Goldblatt's photographs are a testament to the power of visual storytelling and the profound impact of photography as an expressive medium.
Aspire Art continues to nurture a collecting passion for the medium of photography and an unwavering belief that the work of South African photographers is amongst the most rigorous and compelling lens-based art produced today. Our continuing emphasis on the excellent quality and incredible value inherent in the South African photographic tradition remains evident.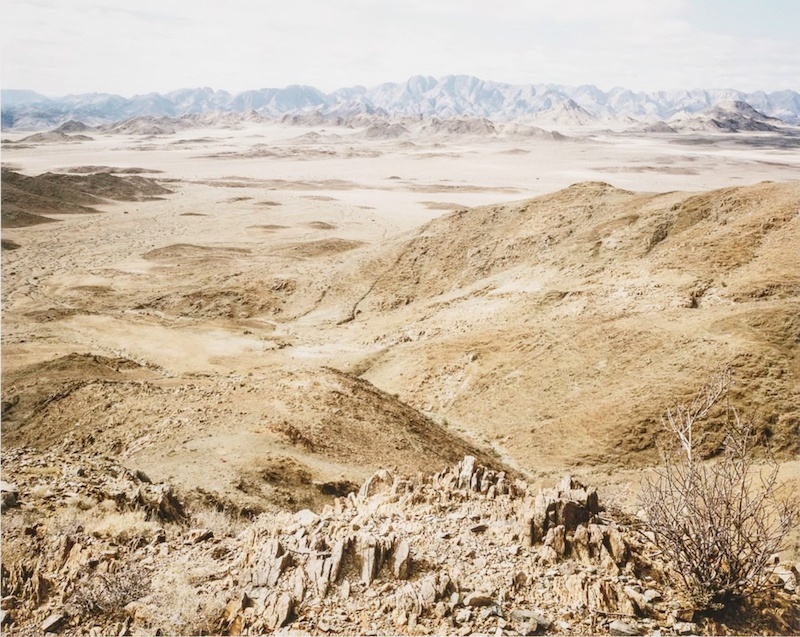 David Goldblatt | From Echo Canyon, Richtersveld, 25 December 2003 | Estimate: ZAR 180 000 - 240 000
The works will be on view from 4-13 September at Aspire Art's showroom in Cape Town at 37A Somerset Road.
---
Auction
20th Century & Contemporary Art
13 September 2023 at 6pm
Viewing:
4 – 13 September 2023
Monday to Friday: 8:30 – 16:30
Saturday 10:00 – 14:00
Discover more from 20th Century & Contemporary Art