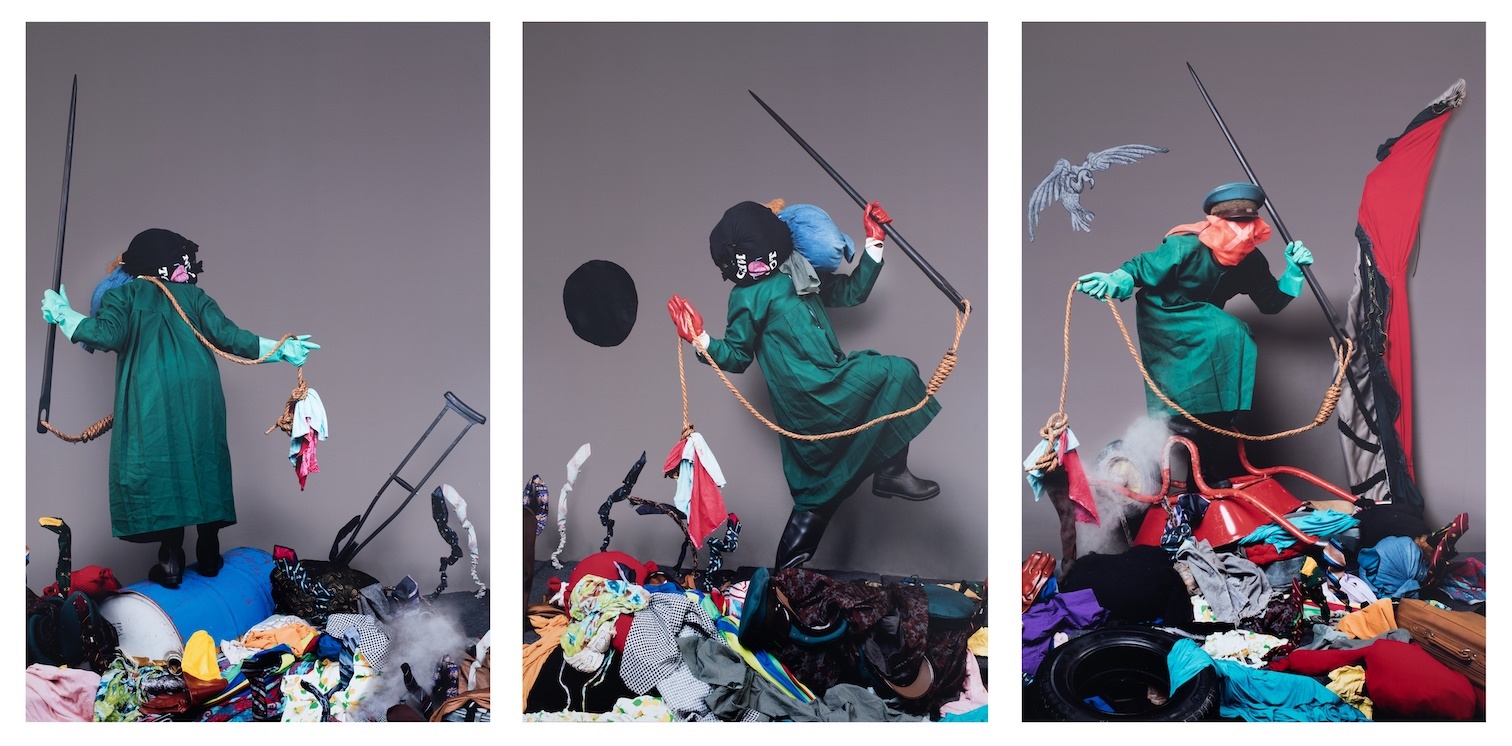 LOT 70 | Simphiwe Ndzube, In Search Of, triptych | Estimate: ZAR 150 000 – 200 000
As part of the upcoming live auction 20th Century & Contemporary Art which is taking place in Cape Town on Wednesday, 14 September 2022, Aspire art is pleased to introduce a special collection of selected photographic work by some of the foremost artists working in the medium – historically and currently.
Over the past two decades, photography and photographic-based works from Africa have become one of the most popular and sought-after collecting segments in the art market with a growing, global audience. From early modern studio portraiture, documentary images to contemporary performance-based portraits, it is a medium long employed by image makers from the continent to capture unique moments in time, places and individual artistic expressions.
Landmark exhibitions such as In/sight: African Photographers – 1940 to the Present, curated by the late Okwui Enwezor at the Guggenheim in 1996 and later Snap Judgments: New Positions in Contemporary African Photography at the International Centre of Photography in New York in 2006, as well as seminal publications like Recent Histories: Contemporary African Photography and Video Art from the Walther Collection (2017) by Daniela Baumann, State of Mind: Contemporary Photography Reimagines a Continent (2020) by cultural writer Ekow Eshun, and The Journey: New Positions in African Photography, edited by Simon Njami and Sean O'Toole amongst others, not only challenged long-standing misconceptions about Africa, but also forced a recognition and appreciation of the innovative and varied forms of photographic based practices that arise across the continent (and the African diaspora).
Events such as Les Rencontres de Bamako, Addis Foto Fest, LagosPhoto and Paris Photo, continue to spotlight photographers working autonomously on the continent, while initiatives like the Cap Prize, the Market Photo Workshop, The African Photography Network and the Nuku Studio support and incubate established and emerging talents. 
Aspire Art is deeply invested in photography – the medium, its market and above all the artists. Since its inception, photographic-based works have formed an integral part of our offering and we were the first auction house in South Africa to present dedicated sales of photography – two of which were collaborations with the Photography Legacy Project (PLP) in 2020 and 2021.
Aspire Art holds auction records for photographic works by the following notable artists among many others:
David Goldblatt (World Auction Record for a single photograph and South African Auction Record)
Ernest Cole (World Auction Record)
Alf Kumalo (South African Auction Record)
Malick Sidibé(South African Auction Record)
Guy Tillim (World Auction Record)
Mohau Modisakeng (South African Auction Record)
Kudzanai Chiurai (South African Auction Record)
Mary Sibande (World Auction Record)
Leonce Raphael Agbodjélou (South African Auction Record)
We are proud to introduce a special collection of selected photographic works by some of the foremost artists working with the medium (historically and today). Collectively, these works show how the photographers and artists explore narratives of identity, 'Africanness' and place, to reveal their locations in Africa to be as much a psychological space as it is a physical territory – a state of mind as much as a geographical place.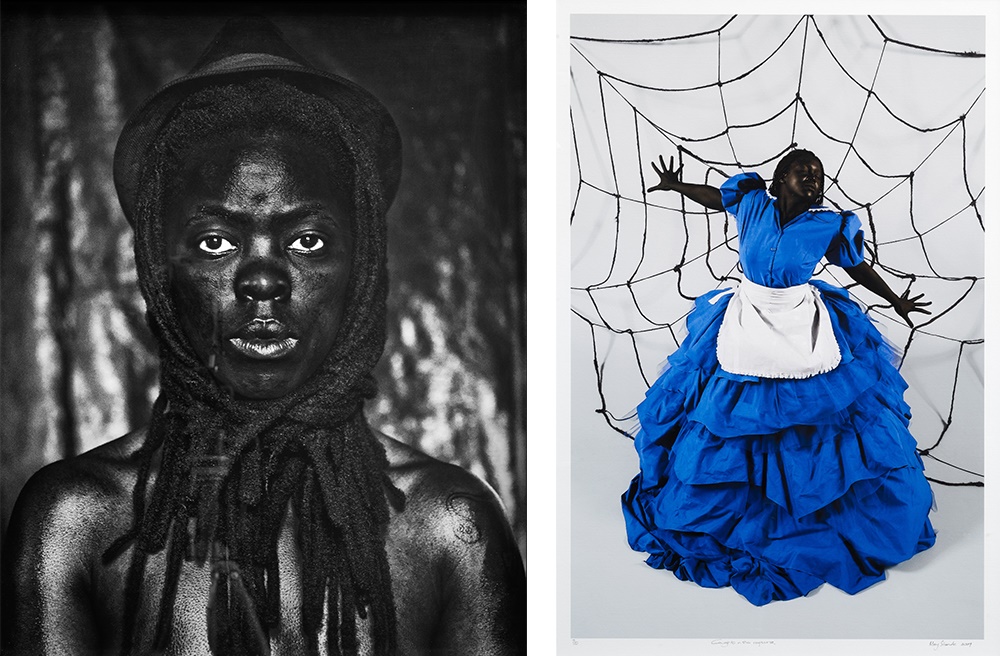 LEFT | Lot 66 | Zanele Muholi, Thulani I, Paris, 'Somnyama Ngonyama' series | Estimate: ZAR 150 000 – 250 000
RIGHT |  Lot 67 | Mary Sibande, Caught in the Rapture | Estimate: ZAR 180 000 – 240 000
LEFT | Lot 72 | Mikhael Subotzky, Ponte City from Donald Mackay Park | Estimate: ZAR 150 000 – 200 000
RIGHT | Lot 73 | David Goldblatt, Near Botterkloofpas, Karoo | Estimate: ZAR 180 000 – 250 000
LEFT | Lot 74 | David Goldblatt, A house-painter at home... | Estimate: ZAR 120 000 – 160 000
RIGHT |  Lot 75  | David Goldblatt, A Pensioner with the child of a servant... | Estimate: ZAR 120 000 – 180 000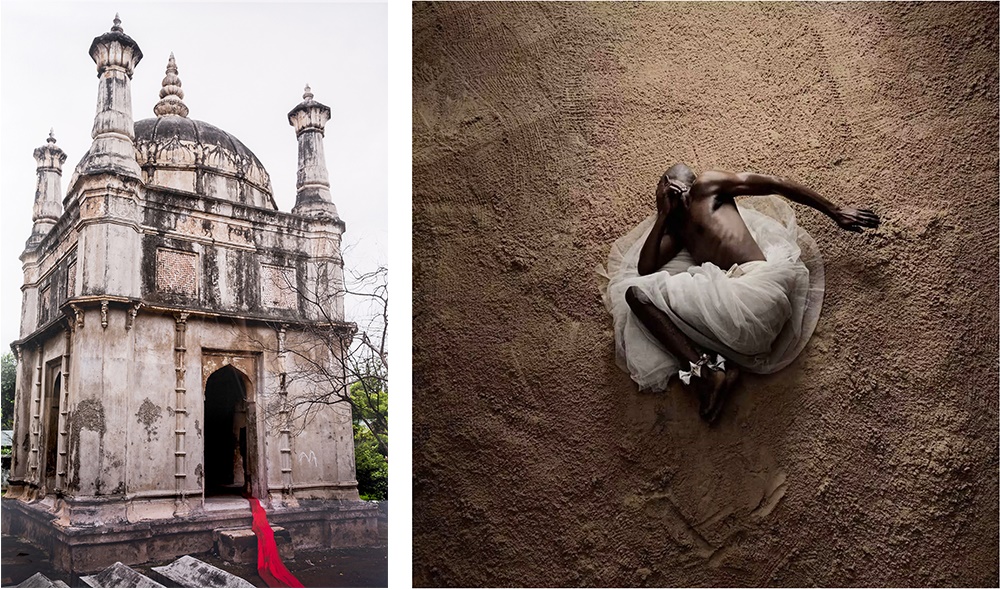 LEFT | Lot 79 | Thania Petersen, Remnants III | Estimate: ZAR 70 000 – 100 000
RIGHT | Lot 71 | Mohau Modisakeng, Untitled (Zanj 1) | Estimate: ZAR 120 000 – 180 000
LEFT | Lot 69 | Kudzanai Chiurai, Revelations IV | Estimate: ZAR 160 000 – 200 000
RIGHT | Lot 78 | Mohau Modisakeng, Lefa 5 | Estimate: ZAR 100 000 – 150 000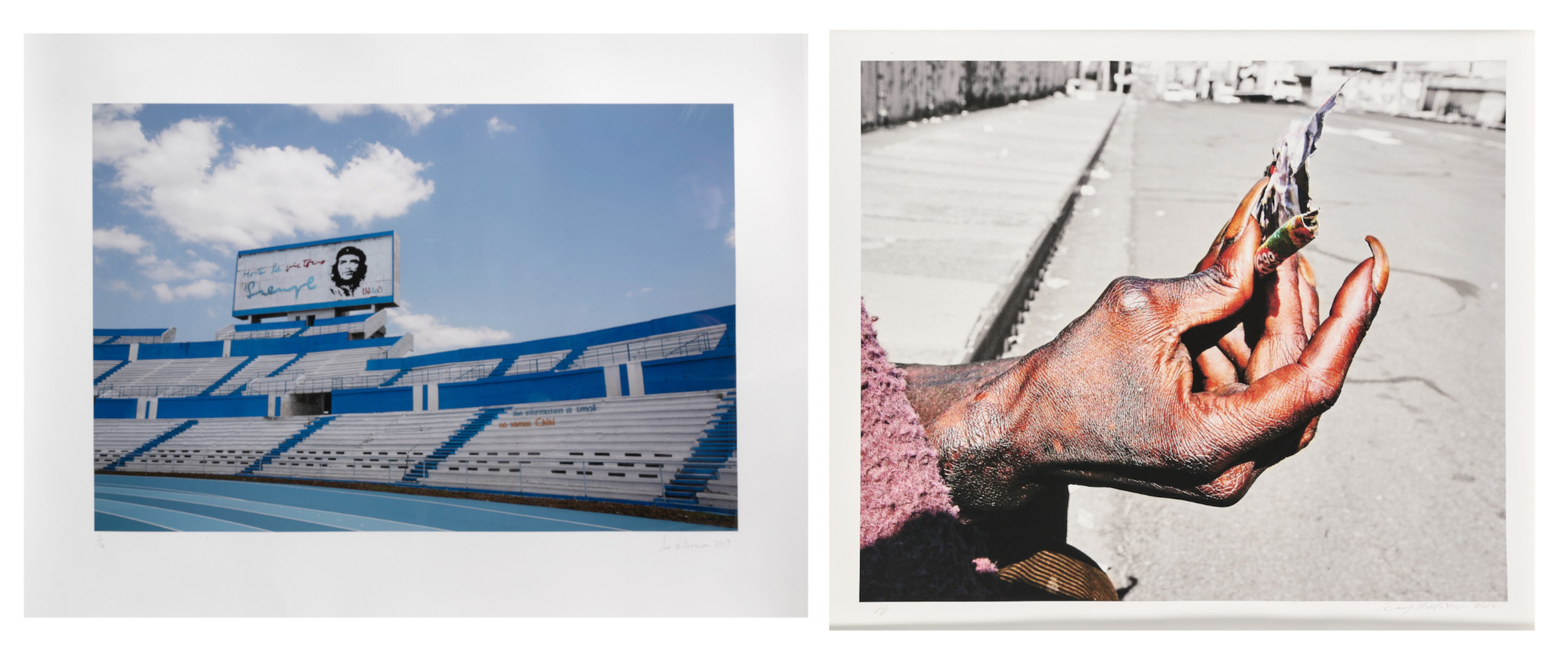 LEFT | Lot 81 | Sue Williamson, We Don't See CNN (No Vemos CNN) from the Havana Series | Estimate: ZAR 50 000 – 80 000
RIGHT | Lot 80 | Kay Hassan, Untitled | Estimate: ZAR 140 000 – 180 000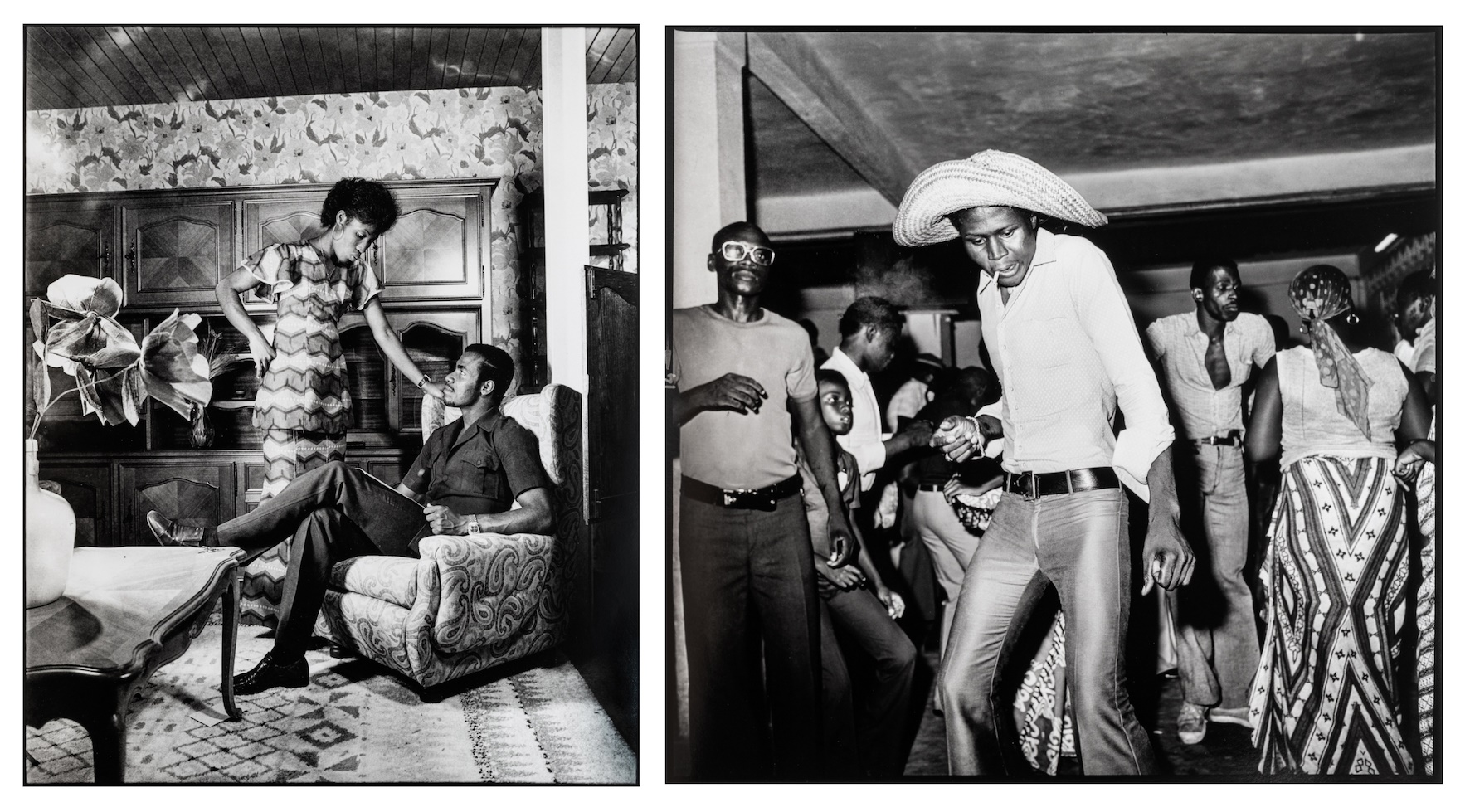 LEFT | Lot 76 | Paul Kodjo, From the photo novel, 'Perdue et Retrouvee', 1973  | Estimate: ZAR 100 000 – 150 000
RIGHT | Lot 77 | Paul Kodjo, Untitled (from the Soirée Dansante, Sbidjan, 1970 series) | Estimate: ZAR 100 000 – 150 000